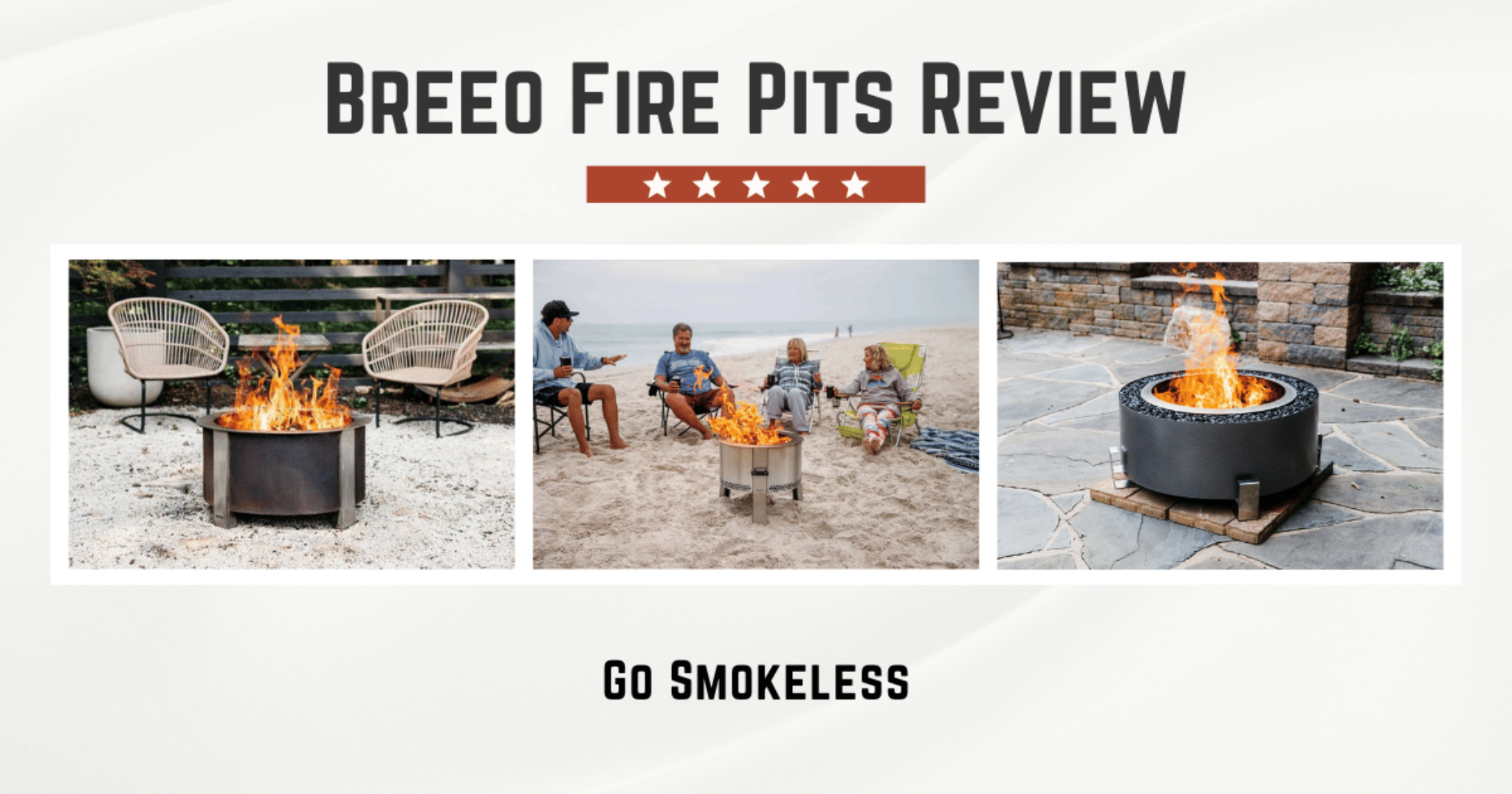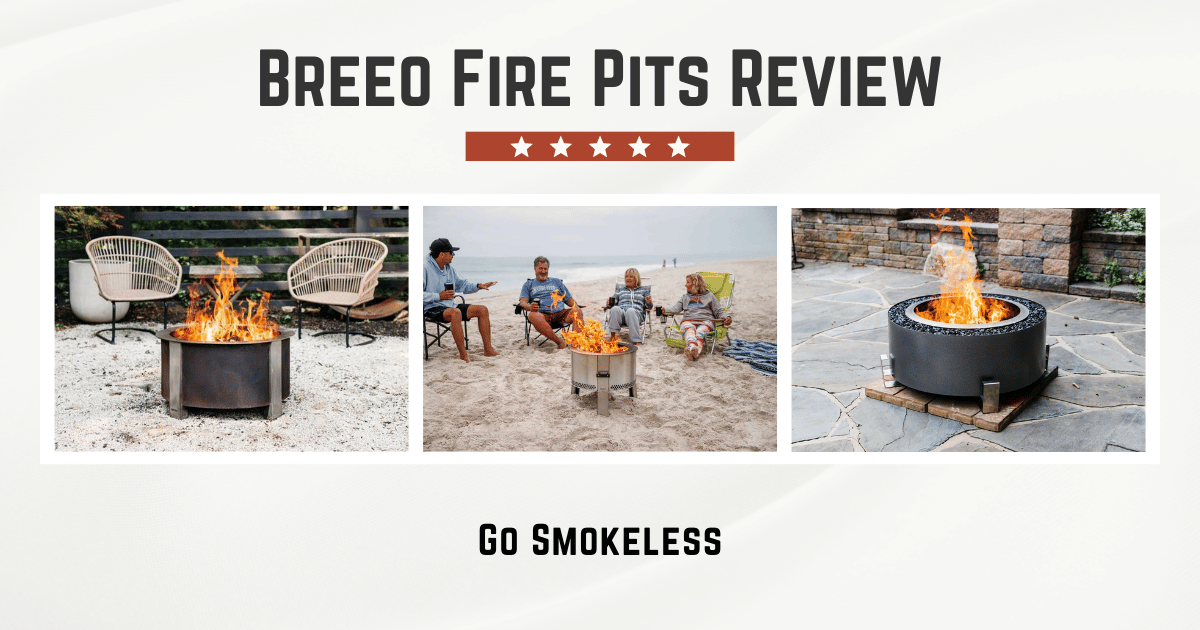 The Ultimate Guide for Fire Pit Enthusiasts
Welcome to this comprehensive Breeo review, where we'll dive deep into the world of Breeo's smokeless fire pits and accessories. Whether you're an outdoor enthusiast, a backyard entertainer, or just someone who loves to cozy up by the fire, Breeo has something to offer you. Keep reading to learn more about this innovative company and their top-notch products.
---
---
What is a Breeo Smokeless Fire Pit?
A Breeo smokeless fire pit is a revolutionary outdoor heating solution that has been designed to eliminate smoke and enhance your outdoor experience. Unlike traditional fire pits, which rely on ventilation to keep smoke from accumulating, Breeo fire pits use a secondary combustion chamber that burns off smoke before it can escape.
This not only makes them more comfortable to use, but it also means they produce less pollution and are more environmentally friendly. The reviews are in and people love smokeless fire pits.
Benefits of Using Breeo Products
Smoke Reduction
The most obvious benefit of a Breeo smokeless fire pit is that it eliminates smoke. This means you can sit around the fire without worrying about smoke getting in your eyes or lungs. Instead, you can enjoy the warmth and ambiance of a fire without any of the discomfort.
Better Heat Distribution
Because Breeo fire pits use a secondary combustion chamber, they produce a more intense and efficient flame. This means they can generate more heat than traditional fire pits, which is especially useful on cooler nights.
Enhanced Safety
Traditional fire pits can be dangerous, with sparks that can fly out and start fires, and hot surfaces that can burn you or your children. Breeo fire pits have been designed with safety in mind, with a sturdy base and an enclosed fire chamber that keeps sparks and embers contained.
Durable Construction
Breeo fire pits are constructed from heavy-duty stainless steel or Corten steel, ensuring a long-lasting, rust-resistant product that can withstand the elements.
Versatility
Breeo fire pits can be used for a variety of purposes, from providing warmth and ambiance to serving as a cooking platform for your favorite outdoor meals.
American Made
Breeo is proud to manufacture all of their products in the United States, supporting local jobs and communities.
---
---
Top Breeo Models
Let's take a closer look at Breeo's three main fire pit models.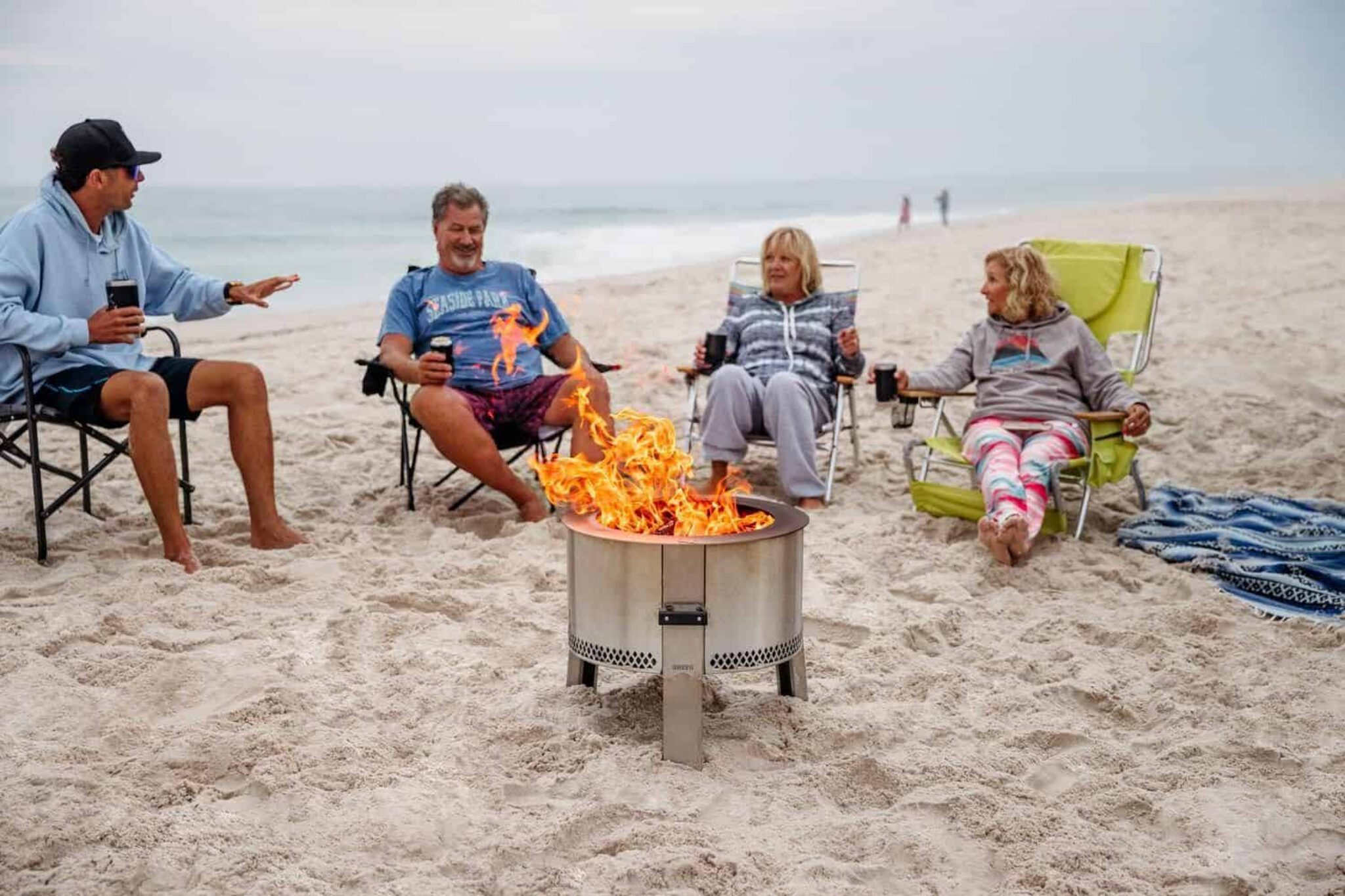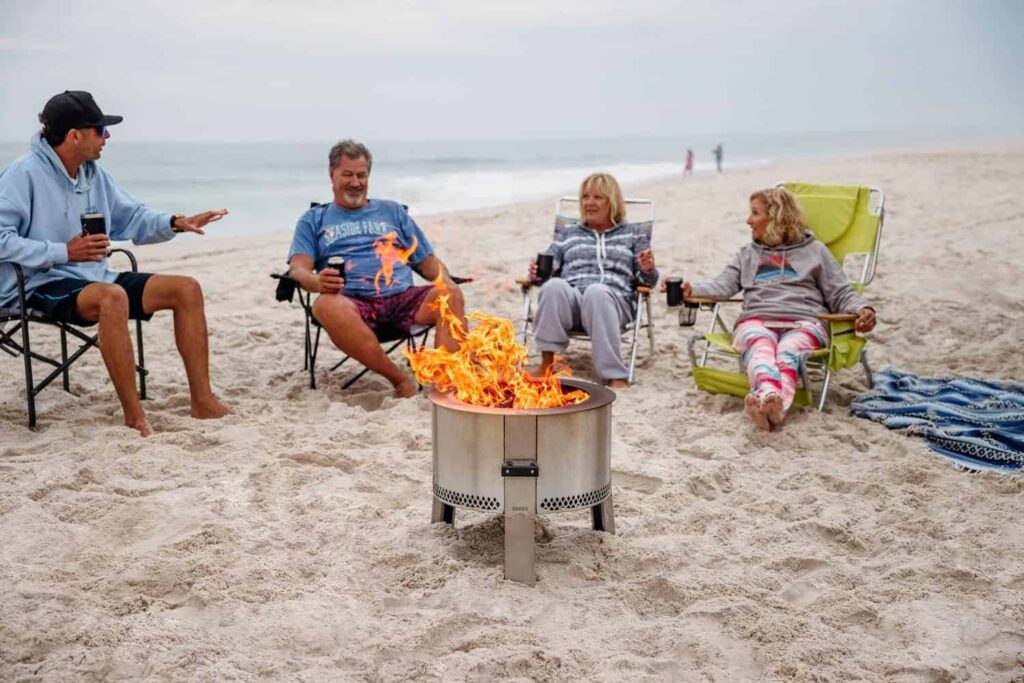 Breeo Y Series
The Breeo Y Series is the new portable smokeless fire pit from Breeo. It features a unique double-walled design that creates a high-efficiency burn, producing more heat and less smoke. It is available in one size and is only 31 lbs. for easy carrying and portability. The Breeo Y Series is a popular choice for backyard enthusiasts or travelers who want a reliable, efficient, and easy-to-use fire pit.
---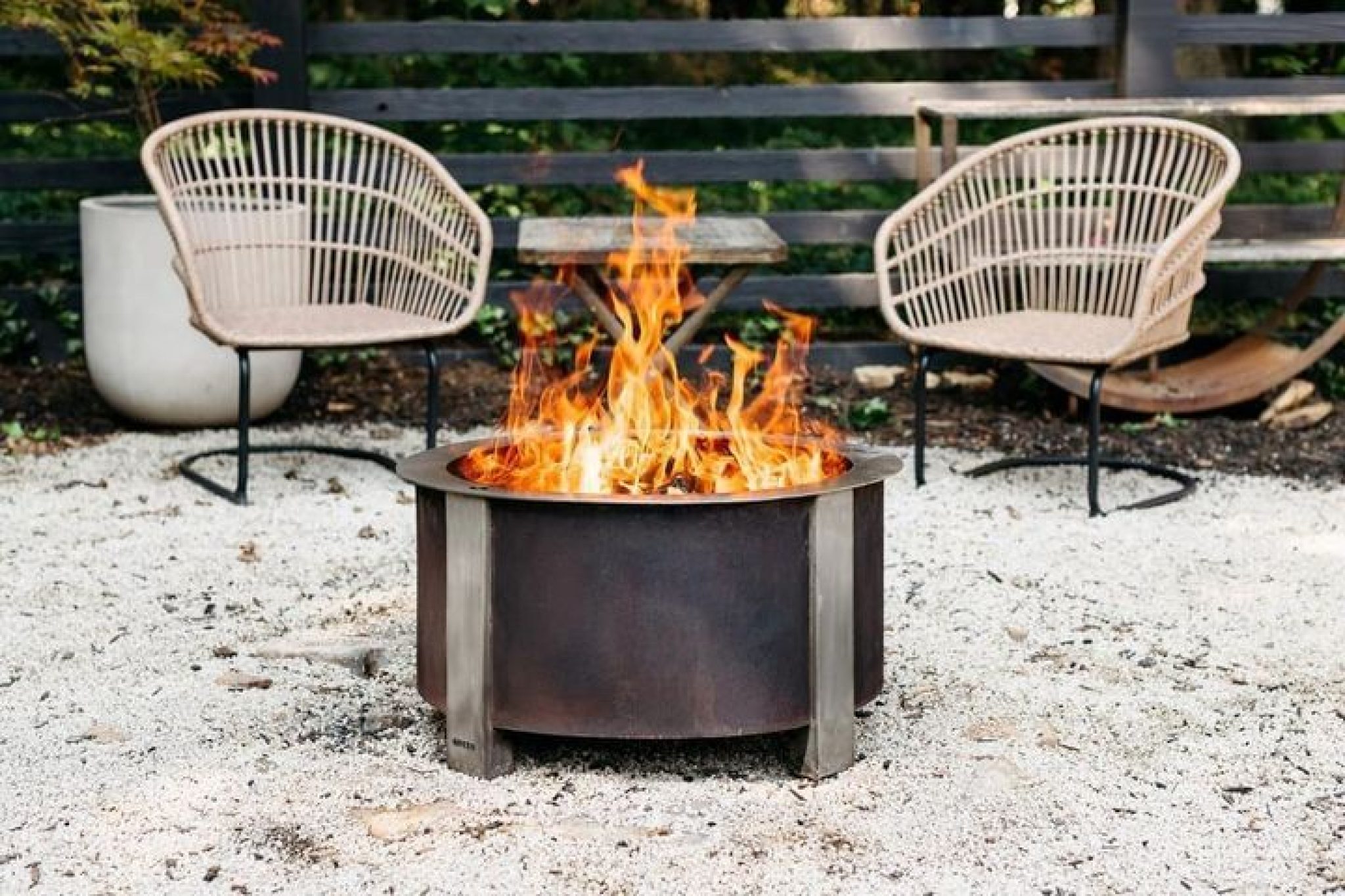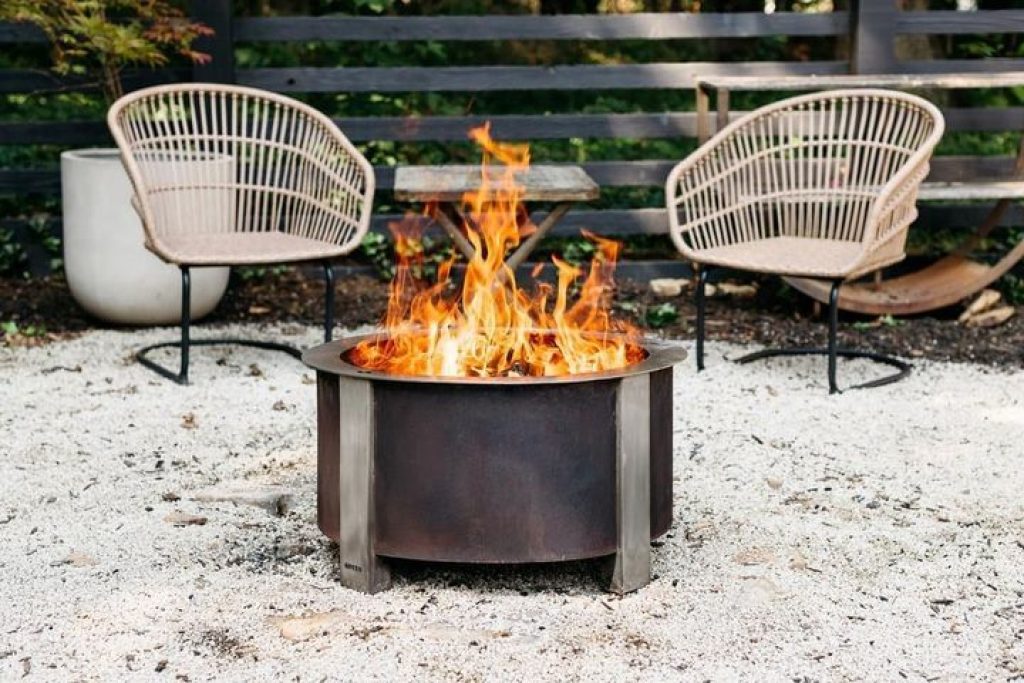 Breeo X Series
The Breeo X Series is a more advanced smokeless fire pit that features a patented smokeless technology called the X Airflow System. This technology creates a more complete burn and reduces smoke by up to 90%. It is available in three sizes: 19″, 24″, and 30″, and comes with an optional grill grate and cooking accessories. The Breeo X Series is perfect for those who want a versatile fire pit that can be used for cooking as well as heating.
---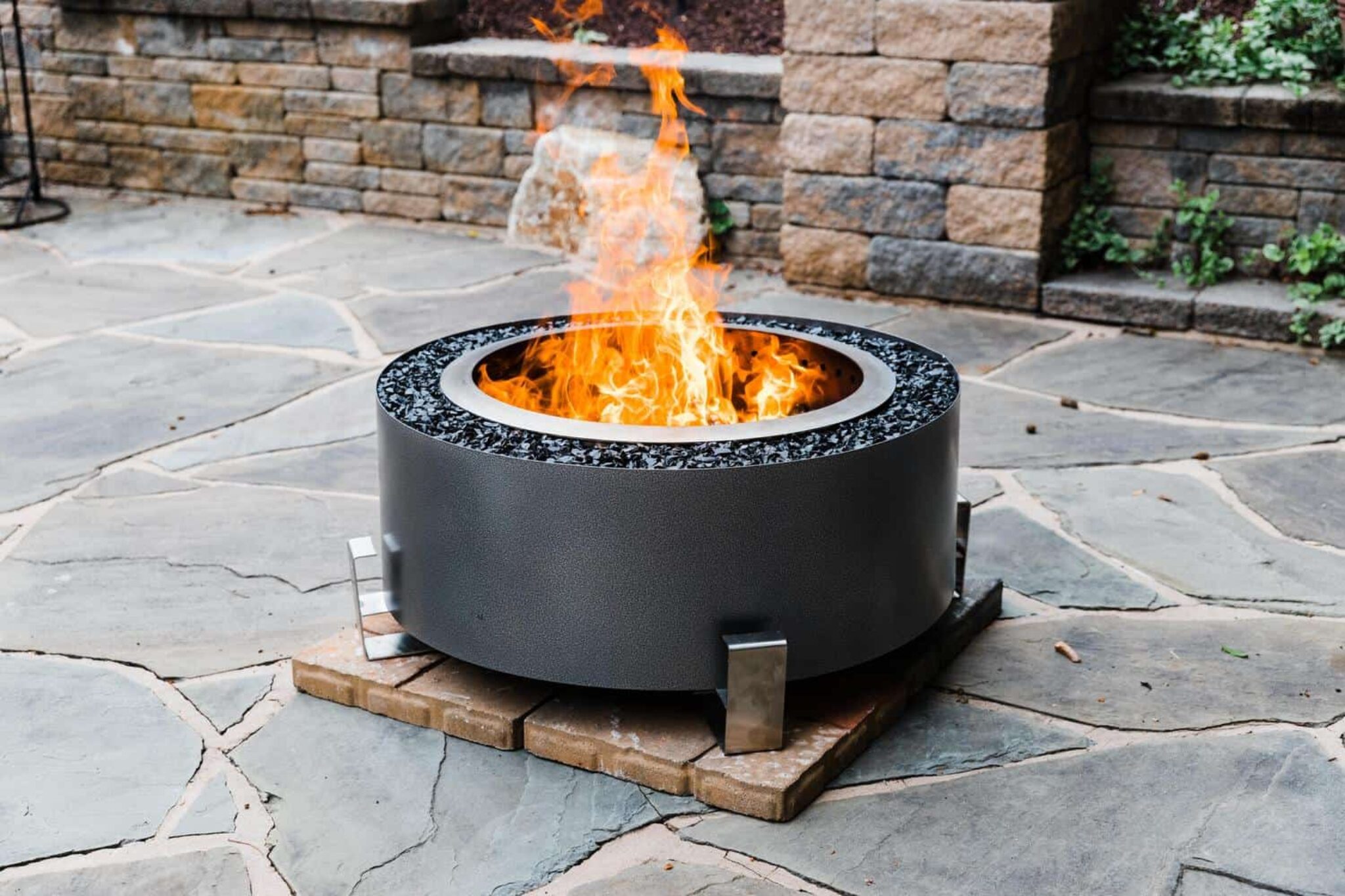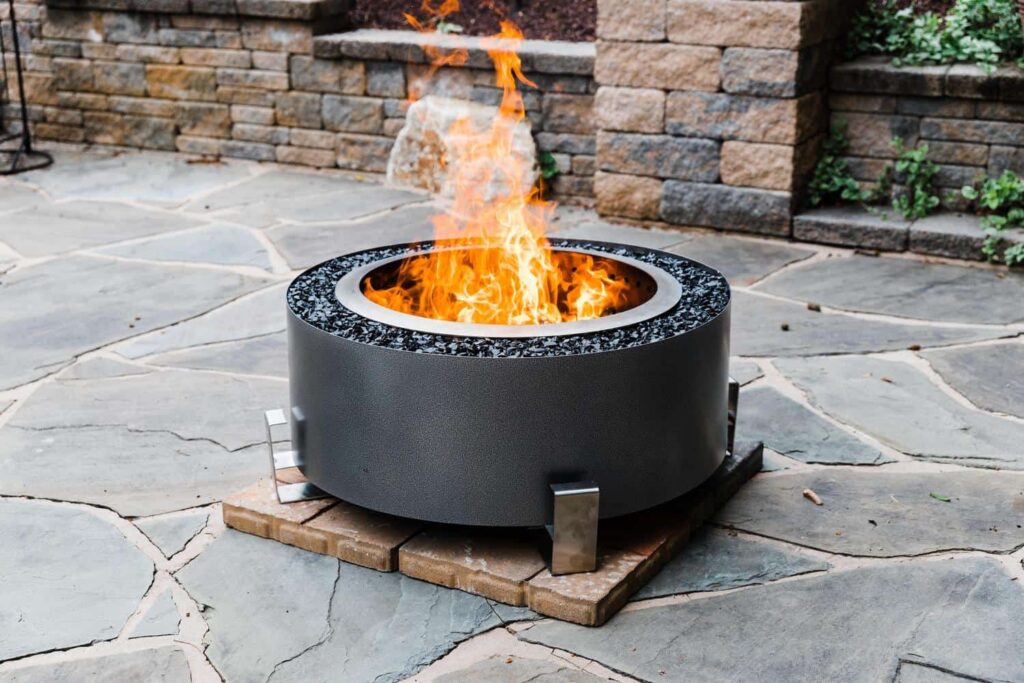 Breeo Luxeve
The Breeo Luxeve is a high-end smokeless fire pit that features a sleek and modern design. It is made from marine-grade stainless steel and comes with a unique porcelain-coated cooking grate. The Luxeve uses the same X Airflow System as the Breeo X Series, producing a smokeless burn that is both efficient and environmentally friendly. The Luxeve is the perfect choice for those who want a stylish and functional fire pit that will complement their outdoor living space.
---
---
How to Use Breeo Fire Pits
Using a Breeo fire pit is simple and straightforward. First, place the fire pit on a level, non-combustible surface, ensuring there is ample space around it for safety. Begin by building a small fire using kindling and small logs.
As the fire grows, gradually add larger logs, allowing for proper airflow. Breeo's smokeless technology relies on good airflow, so avoid overloading your fire pit. Once the fire is established, you can enjoy the warmth, ambiance, and even cook your favorite meals using Breeo's cooking accessories.
Maintenance and Care
Breeo fire pits are designed to be low-maintenance and easy to care for. After each use, ensure the fire pit has cooled down before removing any remaining ash. Regularly check for signs of wear or damage and address any issues promptly. If you have a Corten steel fire pit, it will naturally develop a protective patina over time, which adds to its durability and aesthetic appeal.
Price and Warranty
Breeo fire pits are competitively priced, considering their high-quality materials and innovative design. Prices vary depending on the model and size you choose. Breeo offers a limited lifetime warranty on their fire pits, ensuring you can enjoy your investment for years to come.
Customer Reviews
Breeo has garnered numerous positive reviews from customers who appreciate the smokeless technology, durable construction, and versatile cooking options. Many users also value the American-made aspect of Breeo products, as it supports local jobs and communities.
Alternatives to Breeo
While Breeo is a top choice for smokeless fire pits, there are other options available, such as Solo Stove and TIKI Brand fire pits. These alternatives may offer different designs or price points, but it's essential to consider the overall quality, durability, and performance before making a decision.
Pros
Innovative Design: Breeo's fire pits feature a patented airflow system, which promotes efficient combustion, reducing smoke and allowing for a more enjoyable outdoor experience
Versatility: Breeo offers various models and sizes to cater to different needs and preferences. Additionally, the cooking systems can be used for grilling, cooking, and smoking, making them a versatile addition to any outdoor space
Durability: Breeo fire pits are made from high-quality stainless steel or corten steel, ensuring they are built to withstand the elements and provide years of use
Easy Assembly: Most Breeo fire pits require minimal assembly, making them user-friendly and easy to set up
Made in the USA: Breeo products are designed and manufactured in the United States, ensuring quality control and supporting local industry
Sustainable: The efficient combustion process in Breeo fire pits results in a cleaner burn, producing less smoke and reducing the environmental impact of outdoor fires
Cons
Price: Breeo fire pits and cooking systems can be more expensive compared to other fire pits on the market. However, the quality of materials and design may justify the higher price for some consumers
Weight: Due to the robust materials used in their construction, Breeo fire pits can be relatively heavy, which may make them less portable and more challenging to move around
Limited Cooking Surface: Some Breeo models may have a limited cooking surface area, which may not be ideal for larger gatherings or families
Learning Curve: It may take some time to master the cooking techniques required for optimal results when using Breeo cooking systems
Rust Patina: The corten steel models develop a rust-like appearance over time, which may not be aesthetically appealing to all users. However, this patina is intentional and does not affect the durability or function of the fire pit
The Final Verdict of Our Breeo Review
Breeo smokeless fire pits are a game-changer for backyard enthusiasts who want a hassle-free and enjoyable outdoor experience. With their advanced smokeless technology, efficient burn design, and high-quality materials, Breeo fire pits are the perfect choice for anyone looking to add warmth and ambiance to their outdoor living space.
When choosing a Breeo fire pit, consider factors such as size, material, design, and accessories to ensure that you get the best fire pit for your needs. And with a lifetime warranty, you can rest assured that your Breeo fire pit will be a reliable and enjoyable addition to your backyard for years to come.
Breeo Smokeless Fire Pit FAQs
How do I clean my Breeo fire pit?
Cleaning your Breeo Smokeless Fire Pit is easy! Simply let the fire die down and cool completely, then use a brush or scraper to remove any ash or debris from the bottom of the fire pit. You can also use a mild soap and water solution to clean the exterior of the fire pit, if needed. Just be sure to rinse thoroughly and let it dry completely before using it again.
Can I cook on my Breeo fire pit?
Yes, Breeo fire pits come with optional grill grates and cooking accessories, making them perfect for outdoor cooking.
What kind of wood should I use in my Breeo fire pit?
Breeo fire pits are designed to burn any kind of wood, but hardwoods such as oak and hickory will produce the best results.
Can I use a Breeo fire pit on a wooden deck?
While Breeo fire pits produce minimal smoke, they still generate significant heat. It's essential to place your fire pit on a level, non-combustible surface, such as a stone or concrete pad, to prevent potential damage or fire hazards.
How long will my Breeo fire pit last?
Breeo fire pits are built to last and come with a lifetime warranty. With proper care and maintenance, your Breeo fire pit can last for many years.
What makes Breeo Smokeless Fire Pits different from other fire pits?
Breeo Smokeless Fire Pits feature a patented smokeless technology called the Double Wall, which channels the hot air from the fire up through the walls of the fire pit. This creates a secondary combustion, burning up the smoke before it has a chance to escape. This means less smoke, more heat, and a cleaner burn.
Can I cook on a Breeo Smokeless Fire Pit?
Absolutely! Many Breeo Smokeless Fire Pits are designed with cooking in mind, featuring accessories like grilling grates and cooking stands. You can use them to cook everything from hot dogs and burgers to pizza and vegetables. Just be sure to follow all safety instructions and use caution when handling hot surfaces.
What is the warranty on a Breeo Smokeless Fire Pit?
Breeo offers a limited lifetime warranty on all of its Smokeless Fire Pits. This means that if your fire pit fails due to a manufacturing defect, they will repair or replace it free of charge. However, the warranty does not cover damage caused by misuse or normal wear and tear.