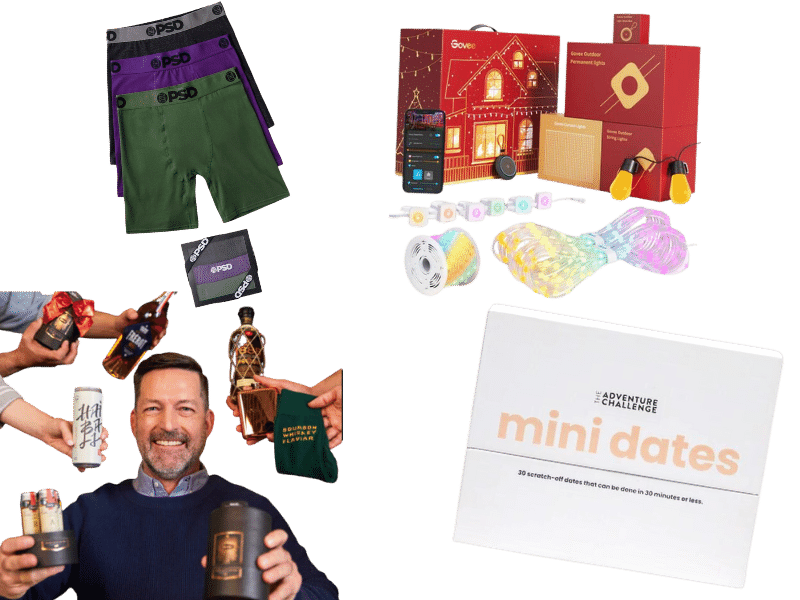 As we roll into the holidays, our team at Seek & Score is super excited to roll out our 2023 holiday buying guide – it's like your best friend in the shopping world. We're talking fresh picks every single day! Imagine a go-to list that's always got the newest and coolest stuff, from tech to fashion to outdoorsy finds that'll have you feeling like a million bucks.
And hey, we know a good deal is as important as a good product. That's why we're sprinkling in some sweet deals alongside our top-notch product recommendations. Our daily updates mean every time you check back, there's something new to discover and snag at a price that'll keep your wallet happy. So, let's dive into the holiday fun together and make this shopping season the easiest yet!
---
Flaviar
One-of-a-kind whiskey and spirits gifts.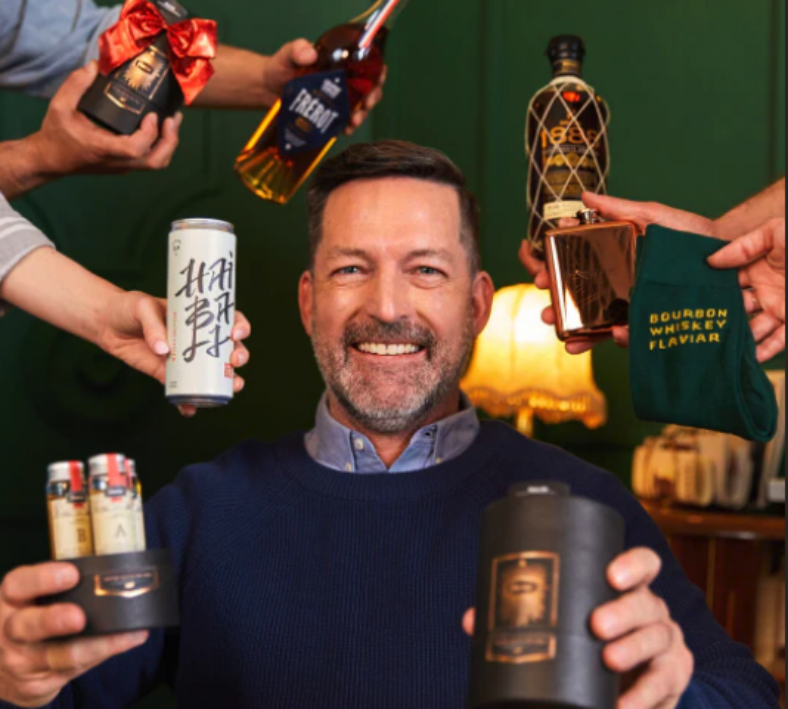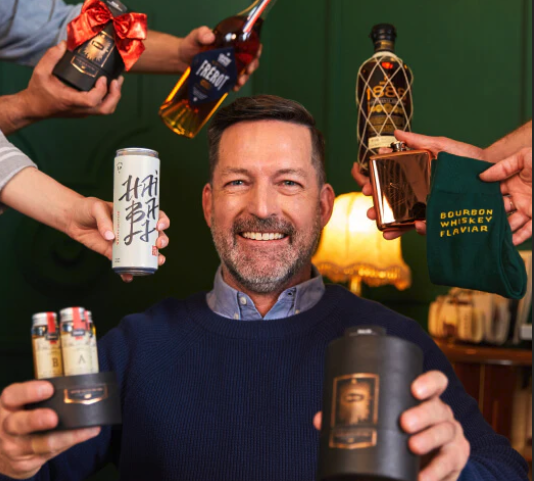 ---
Olukai Moloā Slipper
The OluKai Moloā Slipper is a stylish and comfortable footwear option, blending the ease of a slipper with the durability of casual outdoor shoes. It features a full-grain leather upper, creating a sophisticated look that suits various occasions. The slipper is designed with OluKai's signature Drop-In Heel®, allowing for versatile wear as a shoe or slide. Inside, the slipper is lined with soft microfiber, providing comfort and warmth.
The footbed is anatomically contoured, supporting the natural contours of the foot. Its all-weather rubber outsole, embossed with a Polynesian-inspired design, ensures reliable traction and durability. Ideal for those seeking a blend of casual luxury and practicality, the OluKai Moloā Slipper is a testament to quality craftsmanship and Hawaiian-inspired design.
---
The Adventure Challenge Mini Dates
The Adventure Challenge Mini Dates is your pocket-sized ticket to spontaneous fun and connection with your partner. Forget the monotony of routine date nights; this unique experience provides intriguing prompts, leaving you and your significant other with unforgettable memories. Whether you have a few minutes or an entire afternoon, Mini Dates promises fresh excitement and unexpected moments of intimacy. Dive into a world of playful challenges and deepen your bond like never before. It's not just a date—it's an adventure!
---
Eufy
Up to 50% Off Early Black Friday Deals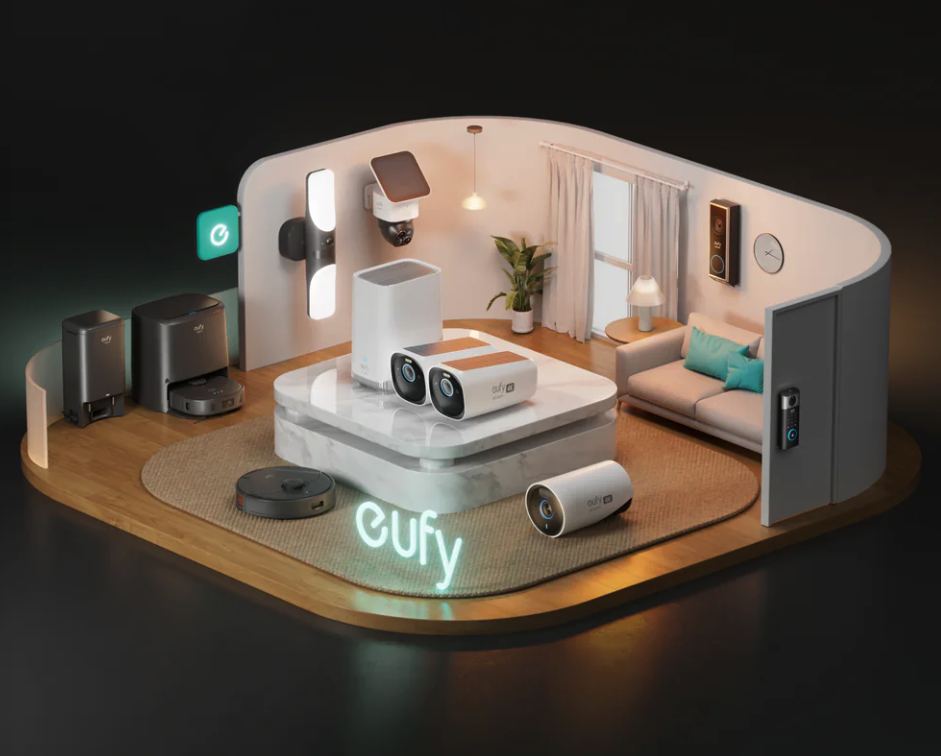 ---
PSD Solids 3 Pack – Dark Mood
The PSD Solids 3 Pack Dark Mood shorts offer a combination of style and performance for the active individual. Each pair features a 7″ inseam, perfect for both comfort and mobility. These shorts are crafted with moisture-wicking fabric and four-way stretch technology to keep you dry and allow for a full range of motion during any activity.
The flatlock seams enhance durability and prevent chafing, ensuring a smoother, more comfortable fit. For added support, they include a contoured sealed pouch. The wide elastic waistband is made from soft microfiber for an extra touch of comfort. Composed of 95% cotton and 5% elastane, they provide a snug, yet flexible fit. To maintain the quality of your PSD shorts, machine wash them in cold water and tumble dry on low.
Govee Christmas Lights Set Plus
The Roark Hebrides Jacket is where rugged durability meets timeless style. Crafted to weather any storm, it's the trusty companion for those who brave the elements, yet refuse to compromise on aesthetics. With features tailored for both function and comfort, the Hebrides Jacket seamlessly blends into urban landscapes and wild terrains alike. It's not just a jacket—it's an emblem of adventures waiting to be had.
AG1
AG1 is a nutritional supplement that has gained popularity for its blend of vitamins, minerals, probiotics, and adaptogens. Designed to support overall wellness, AG1 aims to simplify nutrition by providing a comprehensive range of nutrients in a single scoop. This formula is often marketed towards individuals seeking to improve their daily nutrient intake without the hassle of multiple supplements. AG1 stands out for its inclusion of a variety of superfoods, antioxidants, and other health-promoting ingredients, making it a convenient choice for those looking to enhance their dietary regimen with a focus on holistic health.
1620 Workwear Basic Work Hoodie
The 1620 Workwear Basic Work Hoodie, made in the USA, combines functionality and safety for the modern worker. It features a stealth technology pocket inside the hoodie for secure and dry storage of tech devices. The hoodie is made from cotton blend fleece with a Durable Water Repellent finish and has inherent No Melt-No Drip thermal properties. A unique kangaroo-style pocket with catch-all corners keeps small items secure. The design includes a helmet-compatible hood with YKK® Mil Spec Snaps instead of drawstrings, a 3M® Reflective 1620 logo for visibility, and a longer fit to keep the core warm. This hoodie is ideal for work environments, offering both protection and convenience.
Kemimoto Heated Vest with Heated Hood
The Kemimoto Heated Vest with Heated Hood represents an innovative fusion of comfort and technology, designed for those who seek warmth in the colder months. This unique garment is engineered with advanced heating elements that provide uniform heat distribution across the body. The standout feature of this vest is its heated hood, a rarity in heated clothing, which offers extra warmth around the head and neck area, crucial for outdoor activities in chilly weather.
The vest's design is sleek and practical, ensuring it can be worn under other layers without adding bulk. With adjustable heat settings, users can easily control their comfort level, making it ideal for a range of activities from casual walks to more strenuous outdoor pursuits. Moreover, its durable fabric and quality construction promise longevity and resilience, even in harsh weather conditions. The Kemimoto Heated Vest with Heated Hood is not just a piece of clothing; it's a versatile, modern solution for staying warm and comfortable in the great outdoors.