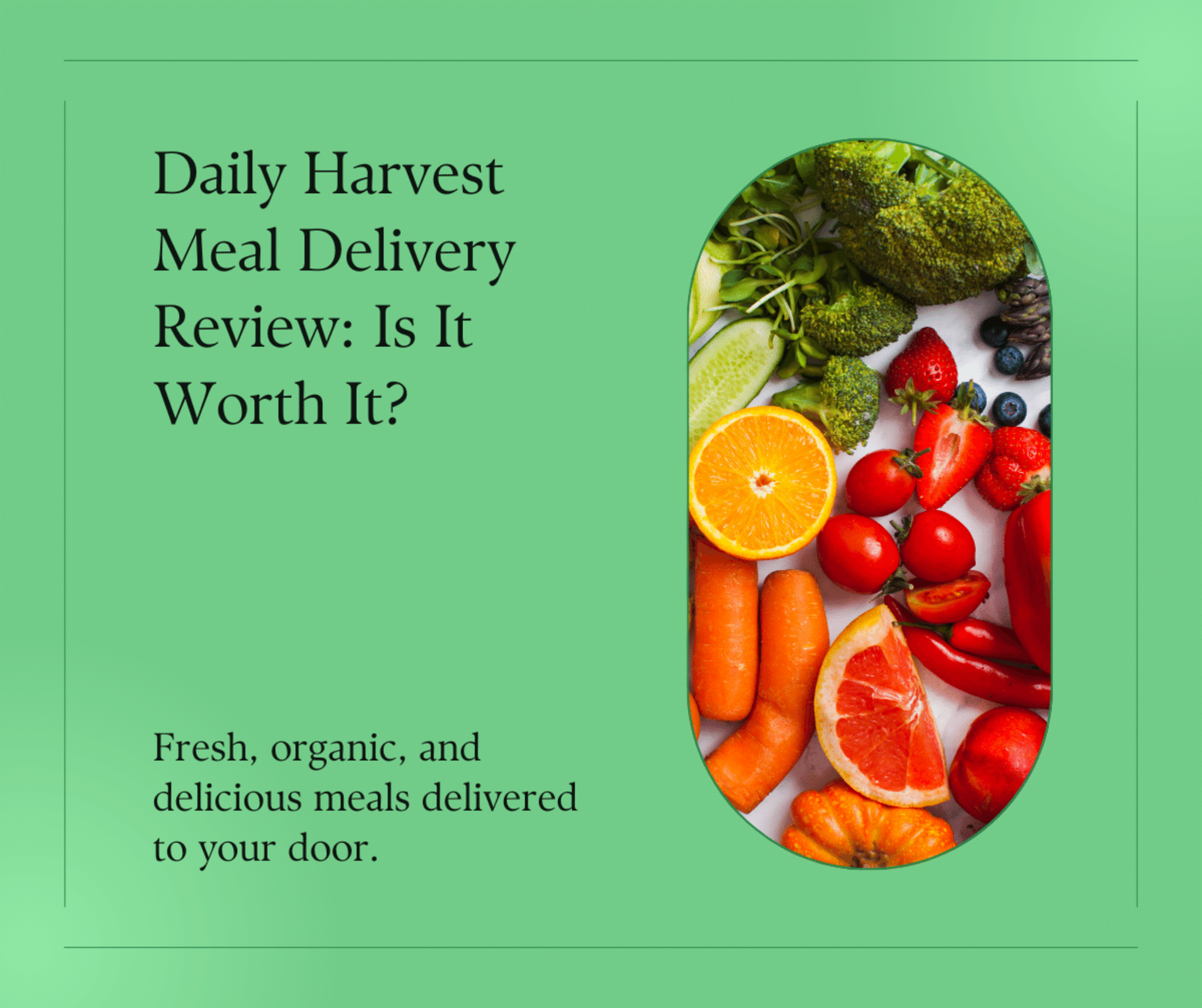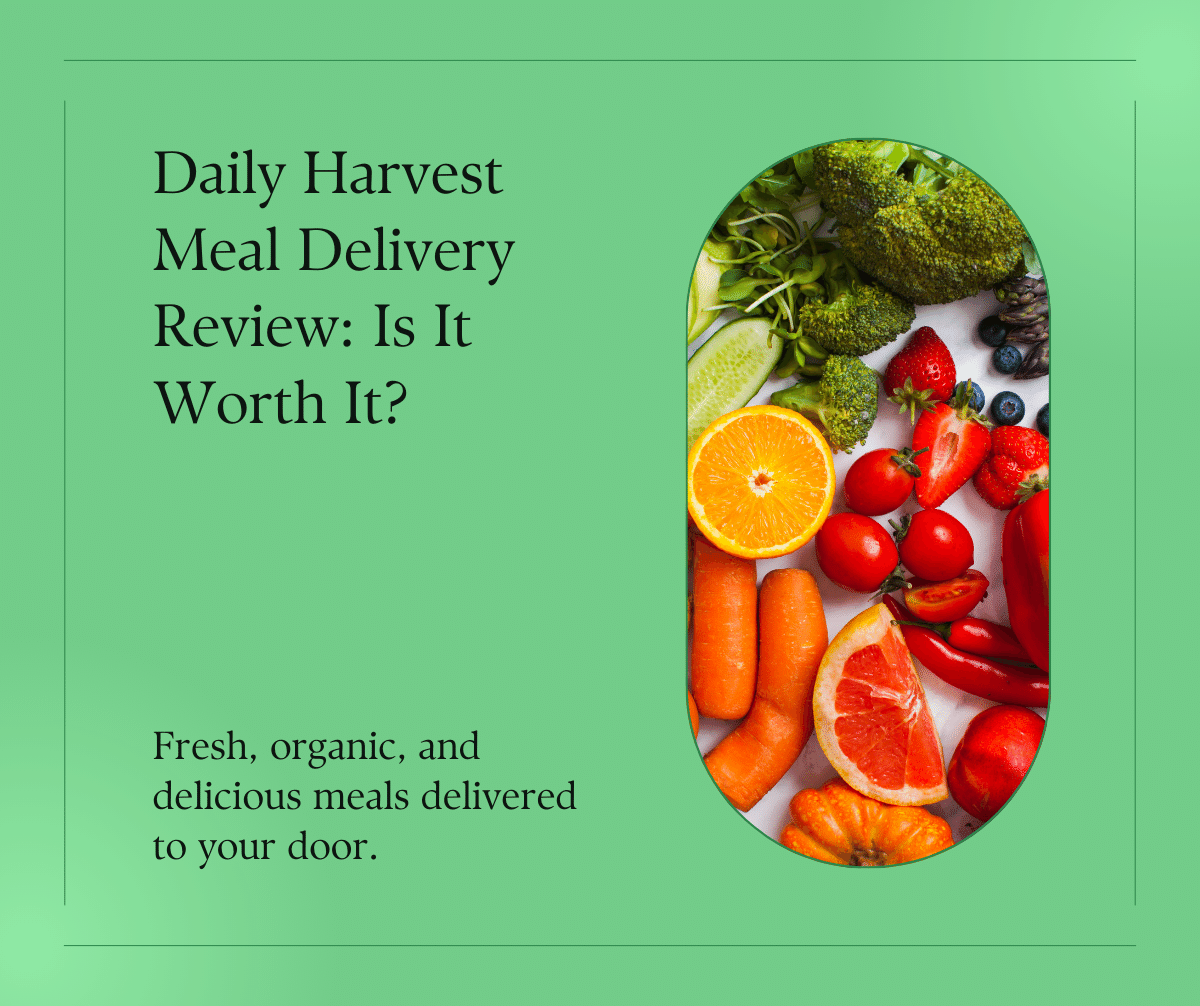 More Than Just a Meal Service
We've all heard about meal delivery services, but have you experienced one that champions both your health and the health of the planet? Enter Daily Harvest. In this review, we'll dissect what makes this brand stand out from the crowd and help you determine if it's the right fit for your lifestyle and values.
Awesome
Daily Harvest stands out as a game-changer in the world of meal services. With its commitment to sustainably sourced ingredients, it ensures both our health and the planet's well-being are prioritized. The convenience of no-prep, chef-crafted meals, coupled with the vast variety of delicious options packed with fruits and veggies, makes it a perfect choice for those aiming for a nutritious and hassle-free diet.
Daily Harvest Pros
Sustainably Sourced Ingredients: This promotes better health for the consumer and a healthier planet.
No Prep, No Mess: Makes it convenient for busy individuals or those who aren't keen on cooking.
Dietary Inclusivity: Catering to many dietary restrictions (e.g., no gluten, no dairy, no added sugar, and no artificial preservatives).
Wide Variety: With 120+ chef-crafted options and over 185 unique crops, there's something for every palate.
Frozen for Freshness: Ingredients are frozen at peak ripeness to retain flavor and nutrition.
Educative Approach: Focus on encouraging people to increase their intake of fruits and veggies for better health.
Customizability: While meals are pre-made, they leave space for personal touch and creativity.
Transparent Farming Practices: Avoidance of synthetic pesticides and fertilizers promotes trust in what consumers are eating.
Daily Harvest Cons
Cost: As with many organic and sustainable services, the price point might be higher than conventional alternatives.
Freezer Space Needed: Given that the products are frozen, customers need to ensure they have ample freezer storage.
Limited to Frozen Options: Some people prefer fresh over frozen for certain items.
Subscription Model: Depending on their model, some people might not want to commit to a subscription service.
Taste Subjectivity: As with any food service, individual tastes vary, so not every meal might be a hit with every person.
Shipping Concerns: Potential for delivery delays or products arriving not adequately frozen (though this is a general concern with any frozen delivery service).
May Not Fully Replace Grocery Shopping: Given it's primarily fruits and veggies, consumers might still need to shop for other staples or proteins, depending on their diet.
---
First Impressions Matter: Unpacking the Daily Harvest Experience
Right off the bat, the promise of Daily Harvest is tantalizing. With 120+ chef-crafted options all focusing on fruits and veggies, they emphasize not just the taste but also the integrity of their ingredients. In a sea of meal prep options, our first review indicates that this brand truly walks the talk.
---
Sustainable Ingredients: The Seed of Daily Harvest's Promise
Daily Harvest is on an admirable mission. They're not just aiming to satisfy your hunger, but to ensure that every bite you take is helping pave the way for a more sustainable future. It's no surprise that a diet rich in fruits and veggies can be life-extending, but when those ingredients are sourced sustainably and organically? It's a win-win for all.
"I love knowing that every bite I take is not only good for me but also for the planet. I feel like I'm doing my part in a delicious way!"

Sarah L.
---
Diverse Delights: Exploring the Range
While many food systems rely on just nine major crops, Daily Harvest boasts an impressive roster of 185 unique crops. This not only leads to a flavor explosion in every meal but also ensures you're getting a broader spectrum of vitamins, minerals, and essential nutrients.
Comparison: While brands like HelloFresh or Blue Apron provide delicious meals, they often don't emphasize the sheer variety of crops that Daily Harvest does.
---
Clean Eating Made Simple
Eating clean can be daunting. With Daily Harvest, you can rest easy knowing there's:
✔️ Organic Fruits + Veggies
❌ No Gluten ❌ No Dairy ❌ No Added Sugar ❌ No Artificial Preservatives
Their mantra? "Don't eat it if you can't read it." That's a standard all of us can appreciate.
"As someone with numerous food sensitivities, Daily Harvest has been a lifesaver. Delicious, organic, and free from all the stuff I can't have!"

Jordan M.
---
Quick, Nutritious, and Always Ready
We all have those days – too tired, too busy, or just not in the mood to cook. Daily Harvest stands out in these moments. Their meals, premised on the quick convenience and nutritive power of frozen foods, ensure you're only minutes away from a hearty, healthy meal.
Comparison: While companies like Freshly emphasize ready-to-eat meals, they don't lean into the benefits of freezing for nutrient preservation like Daily Harvest does.
Comparison: While companies like Freshly emphasize ready-to-eat meals, they don't lean into the benefits of freezing for nutrient preservation like Daily Harvest does.
---
A Canvas for Culinary Creativity
One of the hidden gems of Daily Harvest is the flexibility they offer. While the meals are chef-crafted and delicious on their own, they also leave space for your personal touch. Whether it's adding a protein, some extra spices, or another ingredient of your choice, you're in the driver's seat.
"I love the smoothies! Sometimes I add some almond butter or chia seeds. It's great to have a base that I can play with."

Carlos P.
---
The Verdict: Is Daily Harvest Worth It?
In our Daily Harvest review, we found it to be more than just a meal service. They're an experience, a promise, and a movement towards a healthier future. If you're looking for delicious, easy-to-prep food that's built on sustainably sourced fruits and veggies, Daily Harvest might just be the perfect match for you.