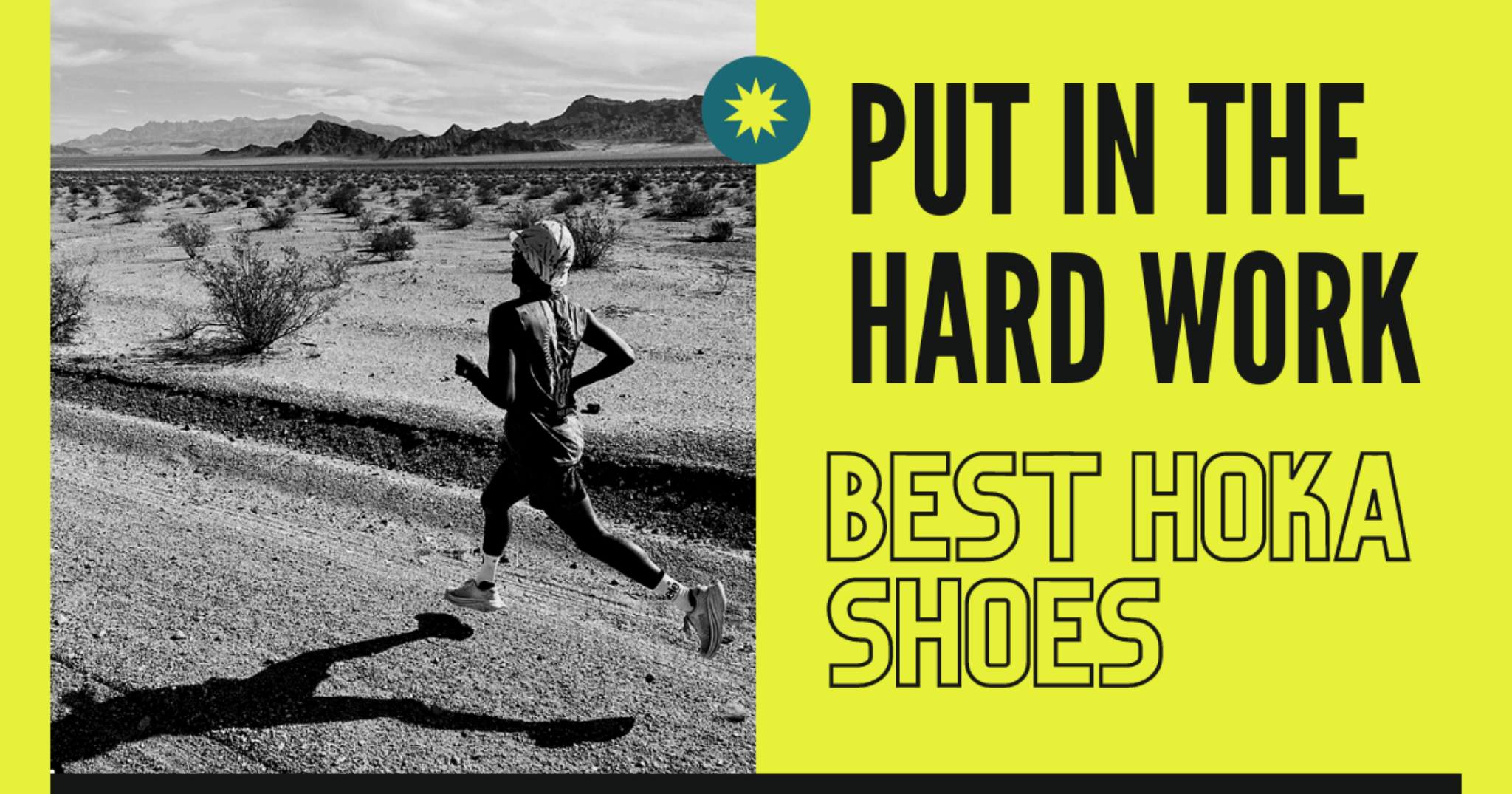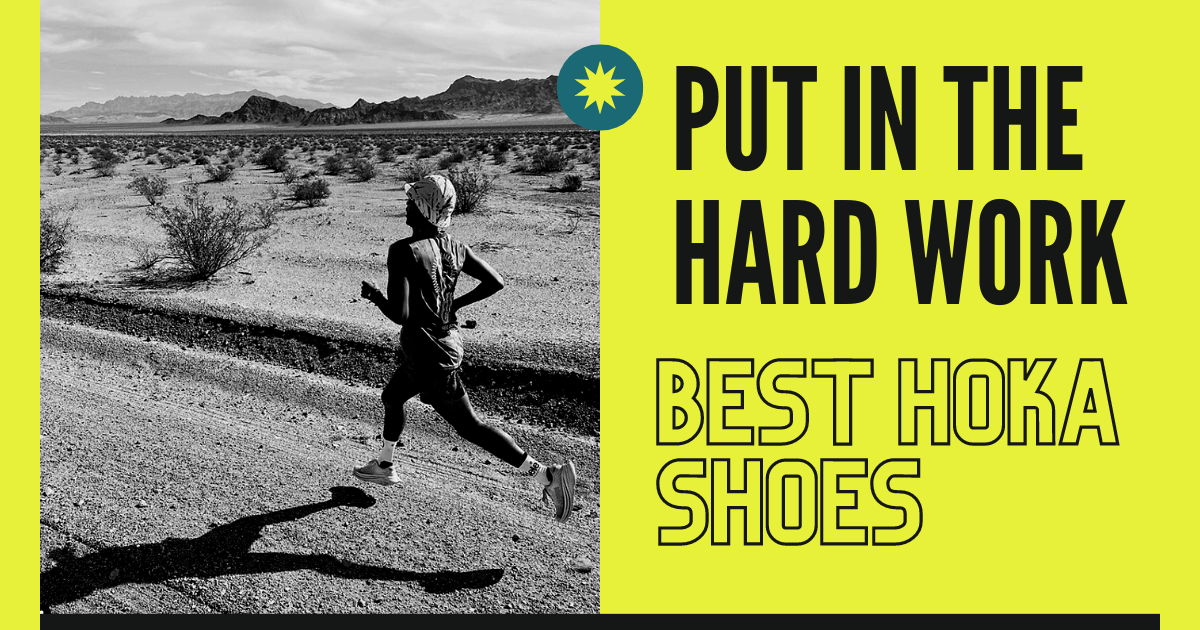 Founded by French trail runners Nicolas Mermoud and Jean-Luc Diard in 2009, Hoka has been creating shoes that offer a unique "floating feel" for runners. With an entirely new kind of EVA foam that is soft and lightweight, these shoes have become the go-to choice for those looking for cushioning and support.
---
Unlocking the Secrets of Hoka Shoes
If you've ever wondered why Hoka shoes are so comfortable and durable, you're not alone. The brand has become wildly popular over the past few years, thanks in large part to its unique shoe recipe. This recipe was developed by founders Nicolas Mermoud and Jean-Luc Diard, who worked together to create the perfect blend of cushioning, light materials, and a wide rocker midsole for a smoother ride. Let's take a closer look at what makes these shoes so special.
---
The Recipe for Comfort and Durability
At the heart of Hoka's proprietary shoe recipe is EVA foam—a soft material that provides cushioning, shock absorption, and energy return. The brand has stuck with this formulation despite some companies opting for newer formulations. According to results from the RW Shoe Lab, Hoka's EVA-rubber blend is both more elastic (for better support) and more durable than traditional EVA. In addition to regular EVA foam, Hoka also uses various blends of compression-molded EVA (CMEVA) foam in their shoes. These blends are formulated for either low weight or enhanced durability depending on the needs of each individual shoe model.
---
The Upper Materials
In addition to its advanced foam technology, Hoka uses lightweight upper materials that provide breathability and flexibility while still providing enough structure to keep your foot secure during runs or other activities. Depending on the particular model of shoe, you can find mesh uppers made from either nylon or polyester fabrics; some models also feature welded overlays that provide additional structure without adding bulkiness or weight. And while many of their shoes are designed primarily for trail running, some models have been optimized for road running or even track events.
---
Get the Right Shoes for Your Adventure: The Best Hoka Running, Trail Running and Hiking Shoes
Whether you're a serious runner or an occasional hiker, having the right shoes for your outdoor adventures is essential. You need shoes that can handle all kinds of terrain, provide excellent cushioning, support your feet, and last through all your outdoor journeys. That's why you need to check out the best Hoka running, trail running and hiking shoes available. Here are some of the best Hoka shoes on the market today for running, trail running, and hiking.
---
Super Comfortable Hoka Running Shoes
Get Ready to Run in the Hoka Bondi 8 Running Shoe
Are you looking for a comfortable, lightweight shoe to take your running performance to the next level? Look no further than the new Hoka Bondi 8 running shoe. This shoe features an engineered mesh construction, recycled content lining mesh, Ortholite® hybrid sockliner, lightweight and resilient foam, zonal rubber placement for weight savings, and vegan material. Read on to learn more about why this running shoe is the perfect choice for an everyday run or walk.
Features of the Hoka Bondi 8 Running Shoe
The Hoka Bondi 8 running shoe is designed with comfort and performance in mind. It features an engineered mesh construction that provides breathability and flexibility while still being incredibly durable. The recycled content lining mesh helps your feet stay cool while providing cushioning and support. The Ortholite® hybrid sockliner offers superior comfort while also providing additional cushioning and support. The lightweight yet resilient foam midsole absorbs shock and provides superior energy return so you can go longer distances with less fatigue. Plus, the zonal rubber placement helps reduce weight without sacrificing traction or durability.
Not only does this running shoe provide superior comfort and performance, but it also features vegan materials so you can feel good about your purchase knowing that no animals were harmed in its production process. Additionally, the partially gusseted tongue helps keep debris out of your shoes as well as provides a secure fit with every step, while the heel pull tab makes it easy to get these shoes on in a hurry before a run or walk outside. And finally, the durabrasion rubber outsole ensures reliable traction even on wet surfaces so you can focus on your form instead of worrying about slipping around on slick pavement or trails.
---
Best Daily Trainer Hoka Shoe
The Hoka Clifton 8 Running Shoe: The Perfect Combination of Comfort and Performance
Are you looking for the perfect running shoe? Look no further than the Hoka Clifton 8. This award-winning shoe is designed to provide maximum comfort and performance for every kind of runner, from casual joggers to competitive athletes. Read on to learn more about this versatile and durable running shoe.
Features of the Hoka Clifton 8 Running Shoe
The Hoka Clifton 8 boasts a variety of features that make it a top choice among runners. It has a breathable mesh upper with an extended pull tab, allowing you to adjust the fit quickly and easily. Its flat-waisted geometry offers more cushioning and support along with improved stability during your runs. Additionally, the high-abrasion rubber provides extra durability and traction while its EVA foam midsole ensures a smooth ride.
The Early Stage Meta-Rocker gives you a smoother transition from heel strike to toe off, making it easier for you to pick up speed without sacrificing performance or comfort. Finally, its RN 88276 certification means that it meets all safety standards for runners' shoes.
What Sets the Hoka Clifton 8 Apart?
The Hoka Clifton 8 stands out from other running shoes thanks to its combination of comfort and performance features. Its lightweight design makes it easy to wear all day long, while its durable materials ensure that it can stand up to even the toughest workouts. Additionally, its Early Stage Meta-Rocker technology helps reduce fatigue so that you can keep going for longer distances without feeling drained or worn out afterwards. Finally, its reassuring safety certification guarantees that this shoe will perform when you need it most.
---
Most Versatile Hoka Shoe
Hoka Kawana Running Shoes: the Ultimate in Comfort and Performance
Blog Introduction: Are you looking for a running shoe that's both comfortable and performance-oriented? Look no further than the Hoka Kawana running shoes. With its engineered recycled jacquard mesh, lively compression-molded foam, and SwallowTail™ heel geometry, this lightweight trainer is designed to provide superior cushioning and stability. Read on to learn more about this innovative running shoe.
Lively Compression-Molded Foam
The Hoka Kawana features a new type of foam called "lively compression-molded foam." This foam provides solid rebound without packing out, allowing it to retain its shape and cushioning even after heavy use. The foam also helps reduce shock on impact, making each stride smoother and more comfortable.
SwallowTail™ Heel Geometry
The Kawana's beveled heel creates a broader, flatter surface designed for smoother heel strikes. This unique feature allows your foot to roll more naturally from heel strike to toe off, providing greater control over your stride. In addition, the extended heel pull allows for easier entry into the shoe while keeping it securely in place when you run.
Early Stage Meta-Rocker
The early stage Meta-Rocker combines with the SwallowTail™ geometry to create an incredibly smooth ride. The rocker design allows you to transition naturally from heel strike to toe off with minimal effort, making your runs feel effortless and efficient.
---
Best Hoka Hiking Shoes
The Anacapa MID GTX: A Hiker's Dream Shoe
Blog Introduction: Are you looking for a lightweight and breathable hiking shoe that offers excellent grip and waterproofing? Look no further than the Anacapa MID GTX. This day hiker is designed with responsible manufacturing in mind, so you can feel good about wearing it. Let's take a closer look at why this shoe is the best choice for your next hike.
Leather Working Group Gold-Rated Waterproof Nubuck Leather
The Anacapa MID GTX features leather that has been awarded the Leather Working Group Gold rating, meaning that it is responsibly sourced and manufactured with minimal environmental impact. The leather is also waterproofed to keep your feet dry on even the wettest of hikes.
Vibram® Megagrip Rubber With 5mm Lugs
The Vibram® Megagrip rubber of the Anacapa MID GTX provides excellent traction and grip on even the most challenging terrain. The 5mm lugs ensure stability on slippery surfaces, giving you peace of mind when trekking over wet or rocky ground.
PFC-Free Water Repellency Treatment
This hiker has been treated with PFC-free water repellency to protect your feet from moisture while still allowing them to breathe. This treatment helps keep your feet dry without sacrificing comfort or breathability—a must for any serious hiker!
---
Best Hoka Shoe For Long Trail Runs
HOKA Speedgoat 5: A Trail Beast for the Taking
Are you looking for a trail running shoe that's both comfortable and reliable? Look no further than the HOKA Speedgoat 5! This workhorse of a shoe is designed for technical trails and has been updated with Vibram Megagrip traction lug, a vegan-friendly outer, and a molded EVA sockliner. In this blog post, we'll discuss why this shoe is perfect for trail running and hiking.
Best For Trail Running & Hiking
The Speedgoat 5 is designed to be a dependable choice for trail running and hiking. With its double layer jacquard engineered mesh, protective toe rand, late stage Meta-Rocker, and bolstered heel collar, it provides you with comfort and support as you tackle any terrain. The lugs on the outsole also provide superior grip on slippery surfaces while still offering flexibility.
Vegan Friendly Design
The Speedgoat 5 features an all-vegan construction so you can feel good about your purchase knowing that no animals were harmed in the making of your shoes. The lay-flat gusseted tongue also helps keep dirt from entering the shoe while allowing air to flow freely inside.
Compression Molded Foam Midsole
The midsole of this shoe is made from compression-molded foam which means it's lightweight yet resilient enough to handle tough terrains. It not only provides cushioning for long hikes but also helps keep your feet stable when running fast down rocky paths. The 5mm lugs also help give you extra grip on wet or muddy surfaces so you won't slip or slide while out exploring nature.
---
Best Hoka Shoe For Super Technical Trails
The HOKA Mafate Speed 4: A Trail Runner's Dream
Blog Introduction: HOKA has done it again! The Mafate Speed 4 is the pinnacle product for technical trail runners, offering dynamic tongue and vamp construction, a rubber toe cap for support and protection, an all-new lightweight resilient foam, and much more. If you're looking for a shoe that will help you tackle the toughest of trails with ease, then look no further than the HOKA Mafate Speed 4.
Dynamic Tongue and Vamp Construction
The dynamic tongue and vamp construction of this shoe make it perfect for tackling tough terrain. This feature ensures that your foot stays secure in the shoe, giving you maximum stability while running over uneven surfaces. The rubber toe cap also provides extra support and protection so you don't have to worry about slipping or damaging your toes on the trail.
Lightweight Resilient Foam
The Mafate Speed 4 comes with an all-new lightweight resilient foam cushioning system that ensures your feet stay comfortable even while tackling tough terrain. This new foam cushioning system is designed to absorb impact from every step you take on the trail, allowing you to run longer distances without feeling fatigued.
Vibram Megagrip with Litebase Construction
This shoe also comes with Vibram Megagrip outsole construction that provides superior traction on all surfaces. It features 5mm traction lugs which are designed to provide better grip on wet or slippery surfaces as well as providing enhanced flexibility during sharp turns or other abrupt movements on the trail. Additionally, this outsole also features Litebase technology which helps reduce weight while still providing excellent durability and performance.
---
Looking For A Discount On HOKA Shoes?
HOKA shoes have always been priced competitively for the value you receive. They do periodically run sales and offers that sweeten the deal even more.
Be sure to check out our HOKA sales and offers page for the latest deals.