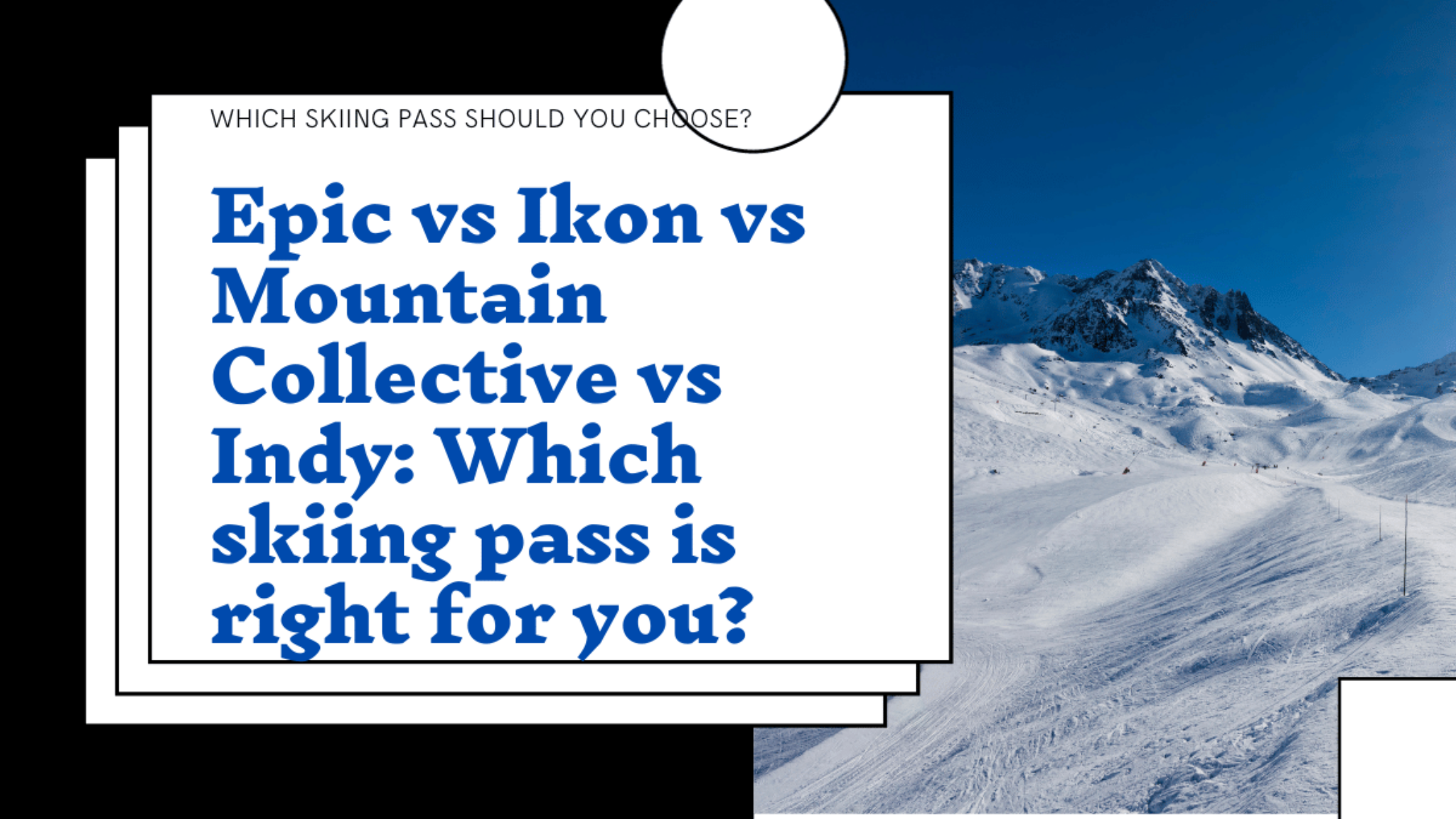 When winter's cold embrace takes hold, there's nothing quite like the allure of fresh powder on the slopes. And if you're a ski enthusiast, you're likely familiar with the leading ski pass options: the Epic Pass, the Ikon Pass, the Mountain Collective, and the Indy Pass. But which one offers the best bang for your buck this season? Let's delve into a comprehensive comparison.
Epic Pass by Vail Resorts
The Epic Pass is a sought-after ski and snowboard season pass offering unlimited access to Vail Resorts' expansive portfolio, which includes some of the world's most renowned skiing destinations. With over 60 resorts under its umbrella, pass holders can carve down the slopes of iconic mountains such as Vail, Beaver Creek, Whistler Blackcomb, Breckenridge, and Park City, among many others.
The pass not only covers a broad range of destinations in the U.S., but also extends its reach to international locations, including resorts in Canada, Australia, and Japan.
What makes the Epic Pass particularly enticing, beyond its impressive roster of resorts, is the array of additional benefits it provides. Epic Pass holders enjoy exclusive perks such as the Epic Mountain Rewards, which offers discounts on lodging, dining, lessons, and rentals. Plus, the integrated EpicMix app allows enthusiasts to track their ski days, view detailed resort maps, and even check lift wait times, ensuring an enhanced mountain experience each time they hit the slopes.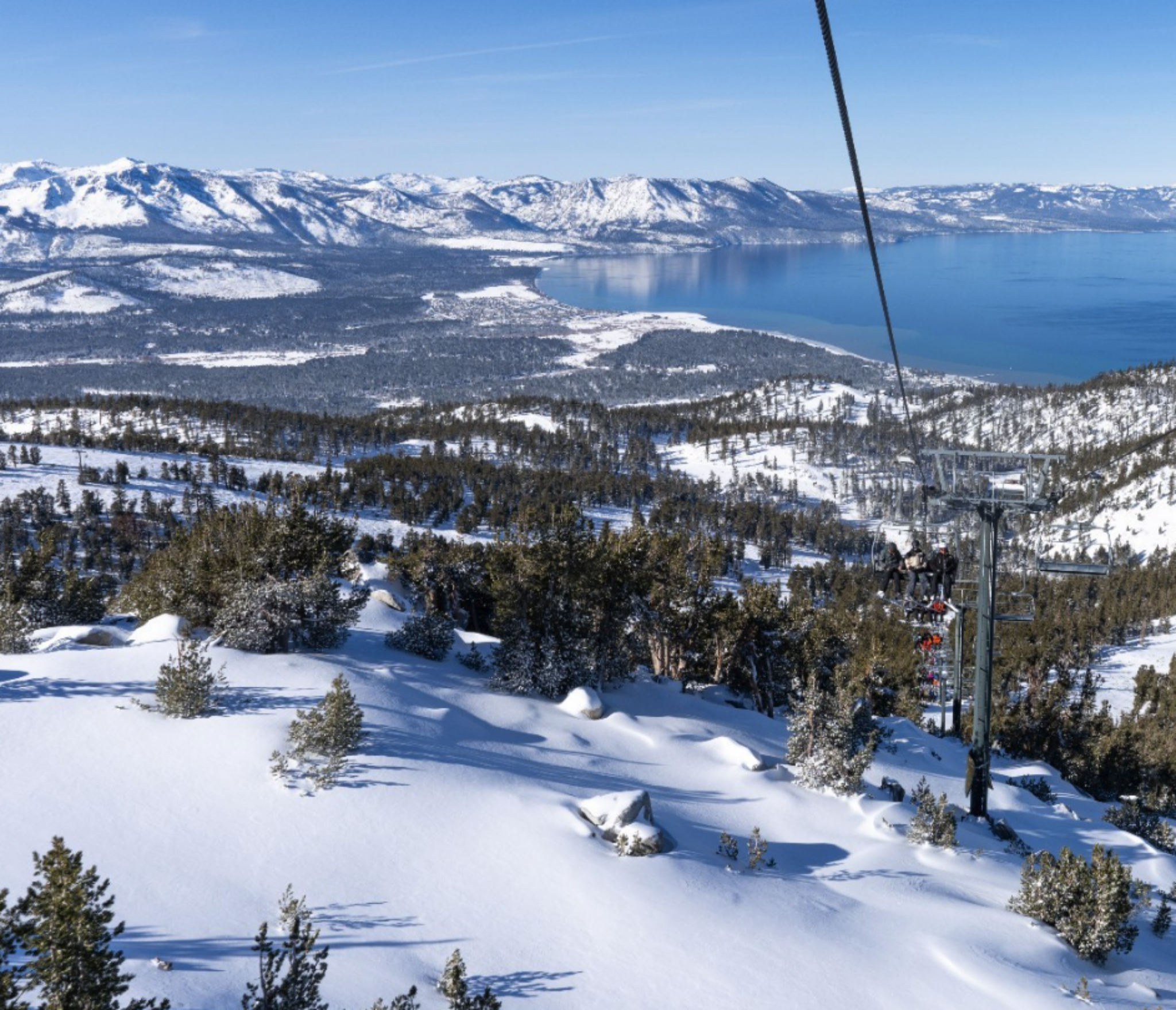 Coverage and Destinations
Resorts: Access to Vail Resorts' expansive portfolio which includes over 60 destinations.
Highlights: Vail, Beaver Creek, Whistler Blackcomb, Breckenridge, Keystone, Park City, Heavenly, and more.
Global: Resorts in the U.S., Canada, Australia, and Japan, among others.
Pricing & Variants
Full Epic Pass: Unlimited access to all resorts with no blackout dates.
Epic Local Pass: More affordable but may have holiday restrictions.
Epic Day Pass: Customizable with 1 to 7 days.
Benefits
Epic Mountain Rewards: Discounts on lodging, dining, lessons, and rentals.
EpicMix: An app to track your ski days, view maps, and check lift wait times.
The Ideal Audience
For the skier who wants a bit of everything—both big-name resorts and hidden treasures, spread globally.
Related: Editor's Choice: Cold Weather Gear
Epic Pass Pros and Cons
Epic Pass Pros
Broad resort selection
Global presence
Flexible pricing
Epic mountain rewards
EpicMix app
Epic Pass Cons
Can be pricier than other options
Crowded at major resorts
Limited independent resorts
Blackout dates on lower-tier passes
Advance purchase is necessary
No rollover days
Ikon Pass by Alterra Mountain Company
The Ikon Pass stands as a testament to the expansive world of winter sports, offering access to over 45 elite ski destinations globally. Launched by Alterra Mountain Company, this pass encompasses a curated selection of premier resorts, with highlights including Steamboat, Winter Park, Stratton, and Squaw Valley Alpine Meadows, as well as international destinations like Niseko United in Japan.
Ikon Pass's reach spans across North America, Oceania, Europe, and Asia, providing both variety and versatility for ski and snowboard aficionados.
Beyond the sheer breadth of skiing and snowboarding terrains, the Ikon Pass boasts a suite of exclusive benefits for its holders. Early booking advantages for lodging, generous discounts for friends and family lift tickets, and special offers on retail, food, and beverages at select locations elevate the winter sports experience, making it more than just a pass – it's a gateway to a community and lifestyle cherished by snow enthusiasts around the globe.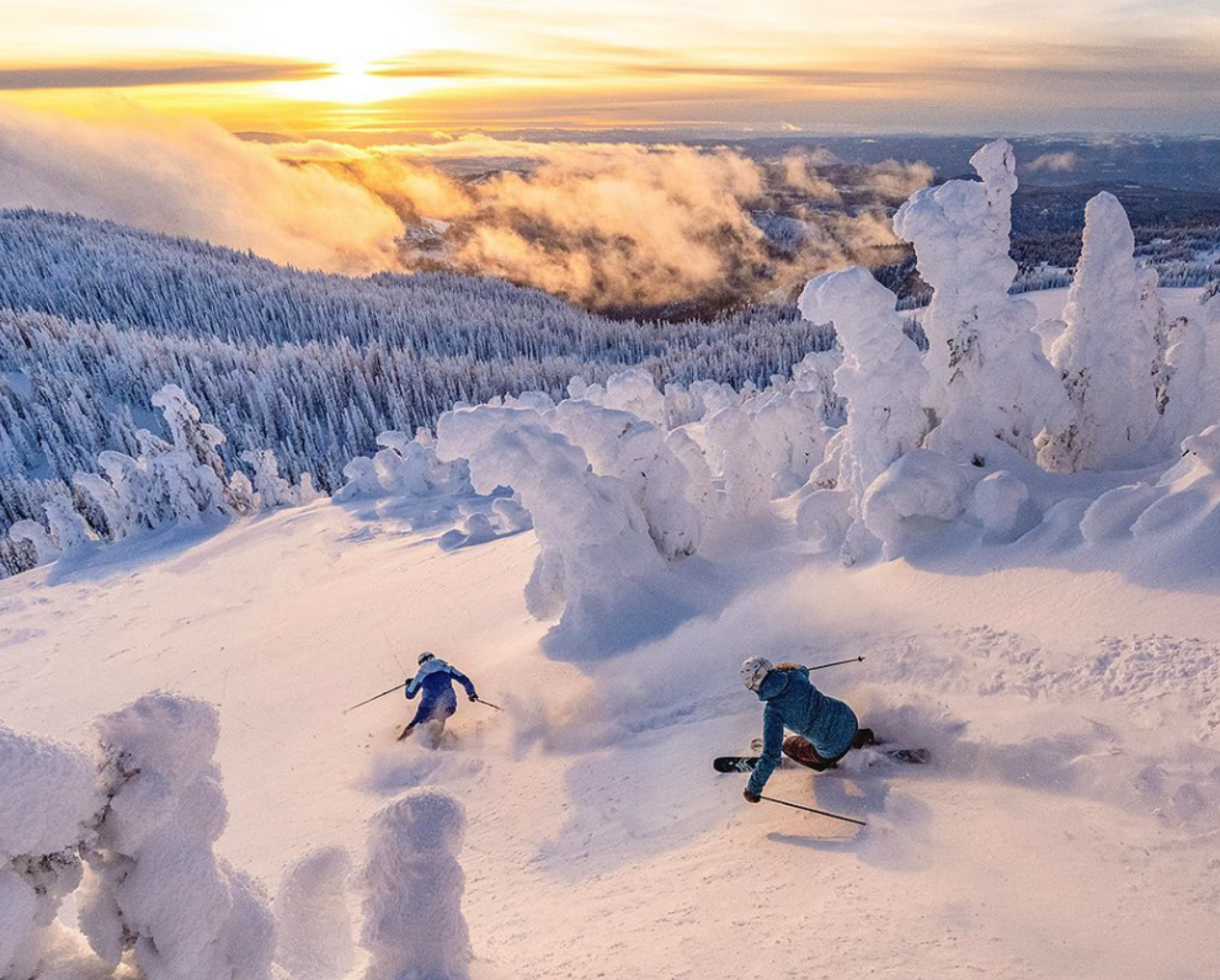 Coverage and Destinations
Resorts: Provides access to over 45 global ski destinations.
Highlights: Steamboat, Winter Park, Stratton, Squaw Valley Alpine Meadows, Mammoth Mountain, and international resorts like Niseko United in Japan.
Global: Resorts span North America, Oceania, Europe, and Asia.
Pricing & Variants
Full Ikon Pass: Unlimited access and some days at partnered resorts.
Ikon Base Pass: More affordable with some blackout dates and fewer days at partner resorts.
Benefits
Early booking benefits for lodging.
Friends & Family Benefits: Discounted lift tickets are available.
Retail, food, and beverage discounts at select locations.
The Ideal Audience
Perfect for the avid skier planning multiple trips, especially if drawn to the pass's specific locations.
Related: Ski and Snowboard Gear Reviews
Ikon Pass Pros and Cons
Ikon Pass Pros
Diverse destinations
Additional passholder benefits
Quality resorts
International appeal
Flexible tiers for different budgets
Friends and family discounts
Ikon Pass Cons
Some blackout dates
Higher cost
Popularity can mean crowds
Limited days at some resorts
Predominantly North American resorts
Mountain Collective
The Mountain Collective pass is an innovative collaboration between some of the globe's most iconic ski destinations, offering a unique experience for those who have a penchant for exploration. Providing holders with access to over 23 premier resorts, each destination is handpicked for its exceptional terrain and unparalleled skiing experience.
From the pristine slopes of Aspen Snowmass and Jackson Hole Mountain Resort to the majestic runs of Alta, Snowbird, and Banff Sunshine, the Mountain Collective pass is a passport to a curated selection of the world's skiing elite.
But it's not just about the destinations; it's about the experience. With the Mountain Collective pass, skiers get two days at each affiliated resort, ensuring variety throughout the season. After the initial days are used, pass holders continue to enjoy 50% off additional lift tickets, no blackout dates, and exclusive lodging deals at certain destinations. It's an offering that combines both quality and quantity, catering to those who seek diverse adventures on the slopes each winter.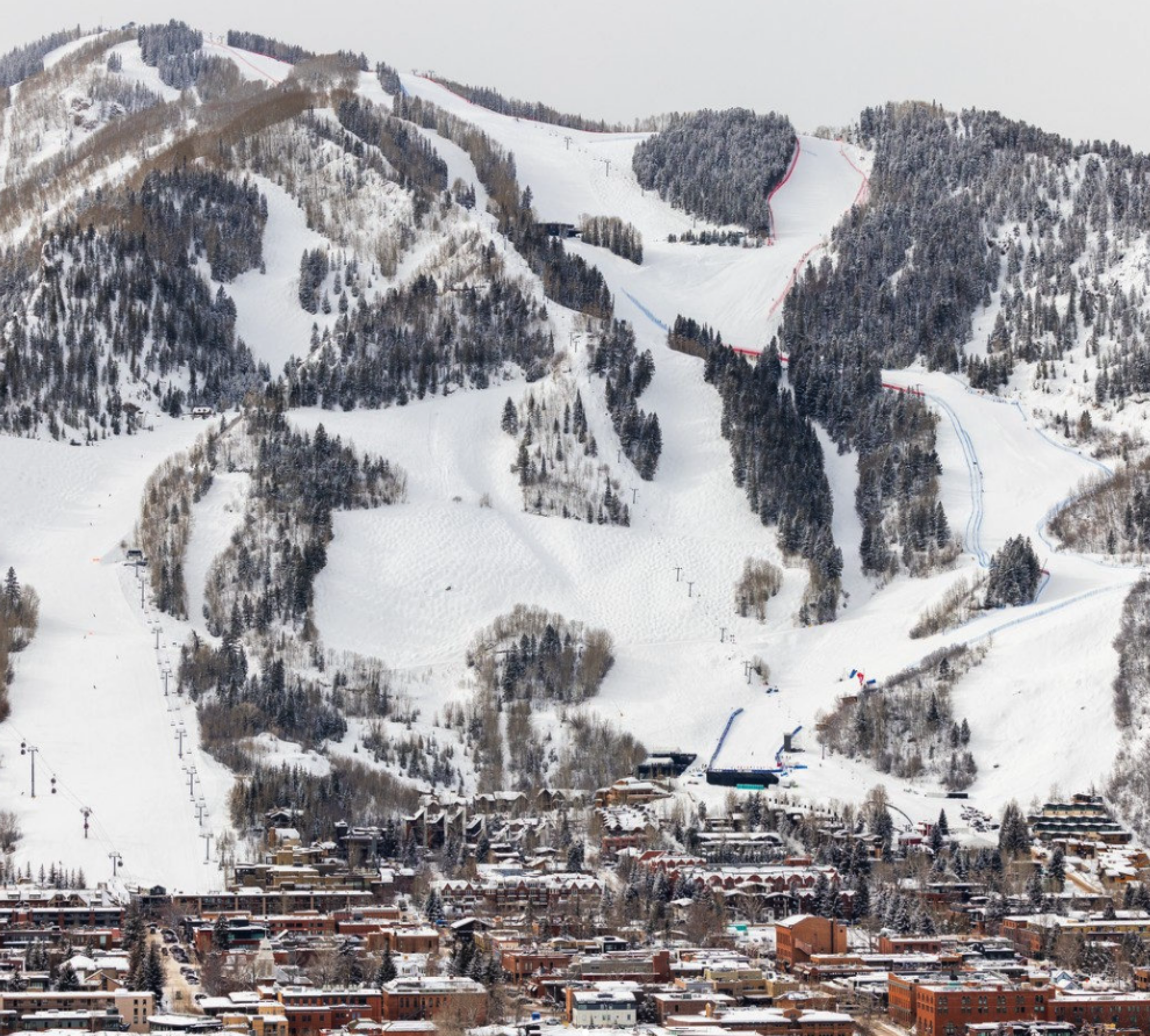 Coverage and Destinations
Resorts: 23 premier destinations across the globe.
Highlights: Aspen Snowmass, Jackson Hole Mountain Resort, Alta, Snowbird, Banff Sunshine.
Usage: Typically, 2 days at each destination, making it 46 ski days.
Pricing & Variants
One price structure, but with an early bird discount for those who buy ahead of the season.
Benefits
50% off all additional day lift tickets after using the included days.
No blackout dates.
Exclusive lodging deals at some resorts.
The Ideal Audience
Best suited for the globetrotting skier who wants a taste of various top-tier resorts without committing to one brand.
Related: Travel Items for Your Next Trip
Mountain Collective Pass Pros and Cons
Mountain Collective Pros
Unique destinations
No blackout dates
Bonus discount days
Elite resorts
Lodging deals
Mountain Collective Cons
Limited days at each resort
No unlimited option
Cost efficiency for one location
Not ideal for begginers
No rollover or insurance
Indy Pass
The Indy Pass is the gem for those who crave an authentic, intimate skiing experience. Offering access to over 75 smaller, independent resorts across North America, this pass is a gateway to the soulful side of skiing and snowboarding. Indy Pass caters to the spirit of the local mountains, granting skiers and riders the opportunity to explore the charming, less commercialized, and crowd-free terrains that boast a distinct personality, such as Castle Mountain Resort, Hurricane Ridge, and Magic Mountain.
Each resort in the Indy Pass network encapsulates the essence of the classic skiing experience, blending tradition with the raw beauty of untouched terrains. Pass holders are privy to two days at each affiliated resort, making it a haven for those who wish to immerse themselves in a diverse range of landscapes and snow conditions.
Beyond the slopes, the Indy Pass ethos extends to fostering a close-knit community of winter sports enthusiasts who cherish the pure, unadulterated joy of skiing and snowboarding in its most authentic form. In essence, the Indy Pass is not just a ticket to the mountains, but an invitation to explore the hidden treasures of North America's skiing scene, where the charm of exploration and discovery reigns supreme.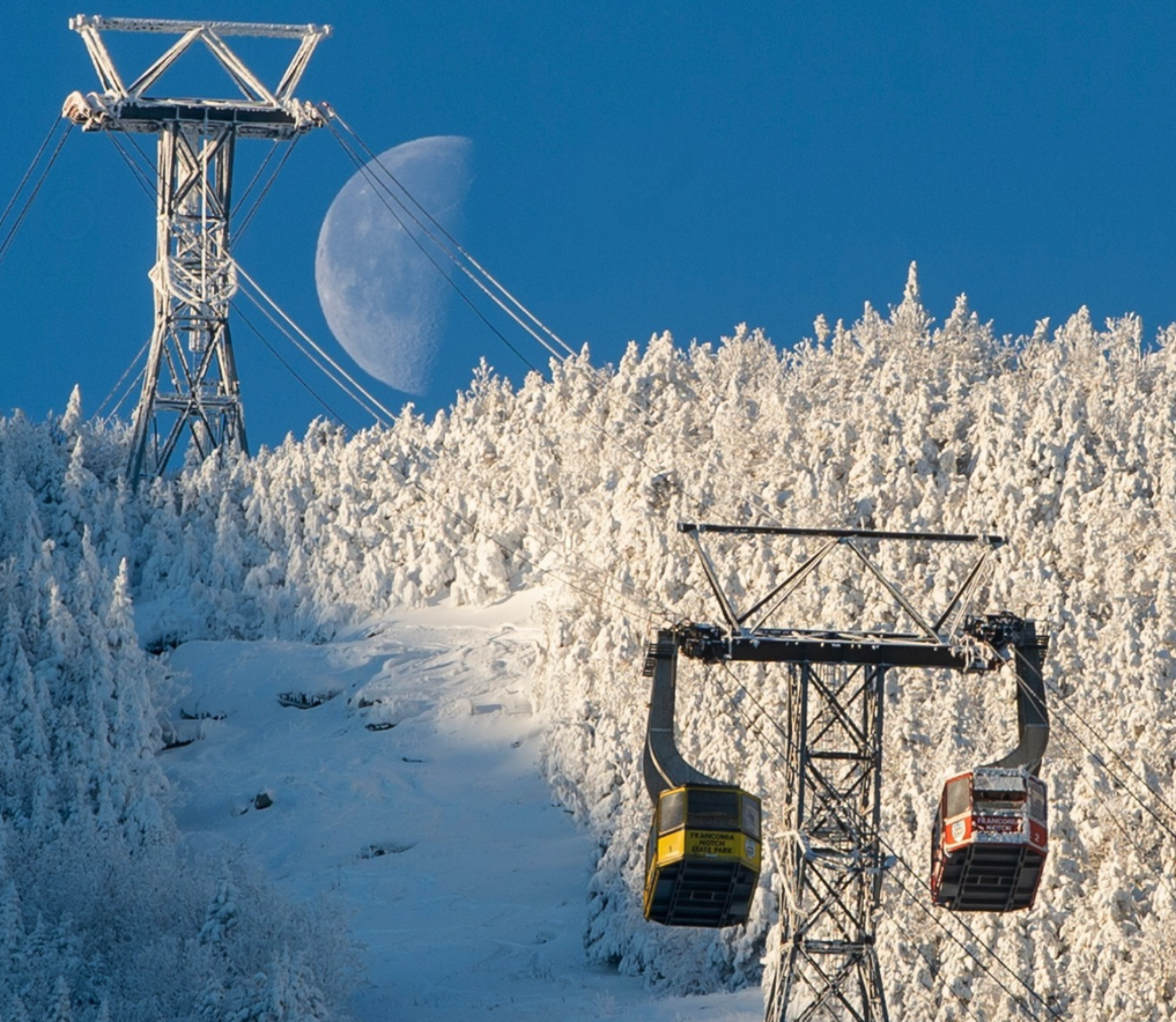 Coverage and Destinations
Resorts: Access to over 75 smaller, independent resorts across North America.
Highlights: Geared towards local mountains and lesser-known gems, like Mission Ridge, White Pass, and Magic Mountain.
Pricing & Variants
One core pricing structure.
AddOn: Allows season pass holders at partner resorts to get the Indy Pass at a discount.
Benefits
Two days at each resort.
Special offers and discounts from participating resorts, which can include lodging.
The Ideal Audience
Tailored for the adventurer looking for authentic, independent skiing experiences without the crowds.
Indy Pass Pros and Cons
Indy Pass Pros
Affordable
Offers authentic ski experiences
Less crowded
Diverse options
Supports local resorts
Indy Pass Cons
Less glamor
Fewer major resort names
Geographic spread between resorts
Seasonal operations
No additional perks
Best Ski Pass Final Verdict
In the best ski pass showdown of 2023-24, there isn't a one-size-fits-all answer. Your ideal pass hinges on your skiing preferences, travel plans, and budget.
World Traveler? Mountain Collective offers an eclectic mix.
Indie Enthusiast? The Indy Pass is your best friend.
Seeking Variety? Epic and Ikon have vast, expansive offerings.
The Epic Pass offers extensive coverage, especially in North America, making it ideal for those living near Vail Resorts or those planning multiple ski trips in a season.
The Ikon Pass boasts a diverse array of high-end resorts and destinations, ideal for serious skiers wanting a luxurious experience and a global range.
The Mountain Collective is a passport to some of the world's most iconic ski destinations, suitable for the wanderlust-driven skier who enjoys jumping from one top-tier location to another.
The Indy Pass serves up an authentic, independent ski experience, focusing on the charm and intimacy of local mountains.
Remember, the slopes await, and each pass has its unique allure. Whichever you choose, you're guaranteed a winter of exhilarating experiences. Here's to fresh powder, clear skies, and the perfect ski pass in your pocket!