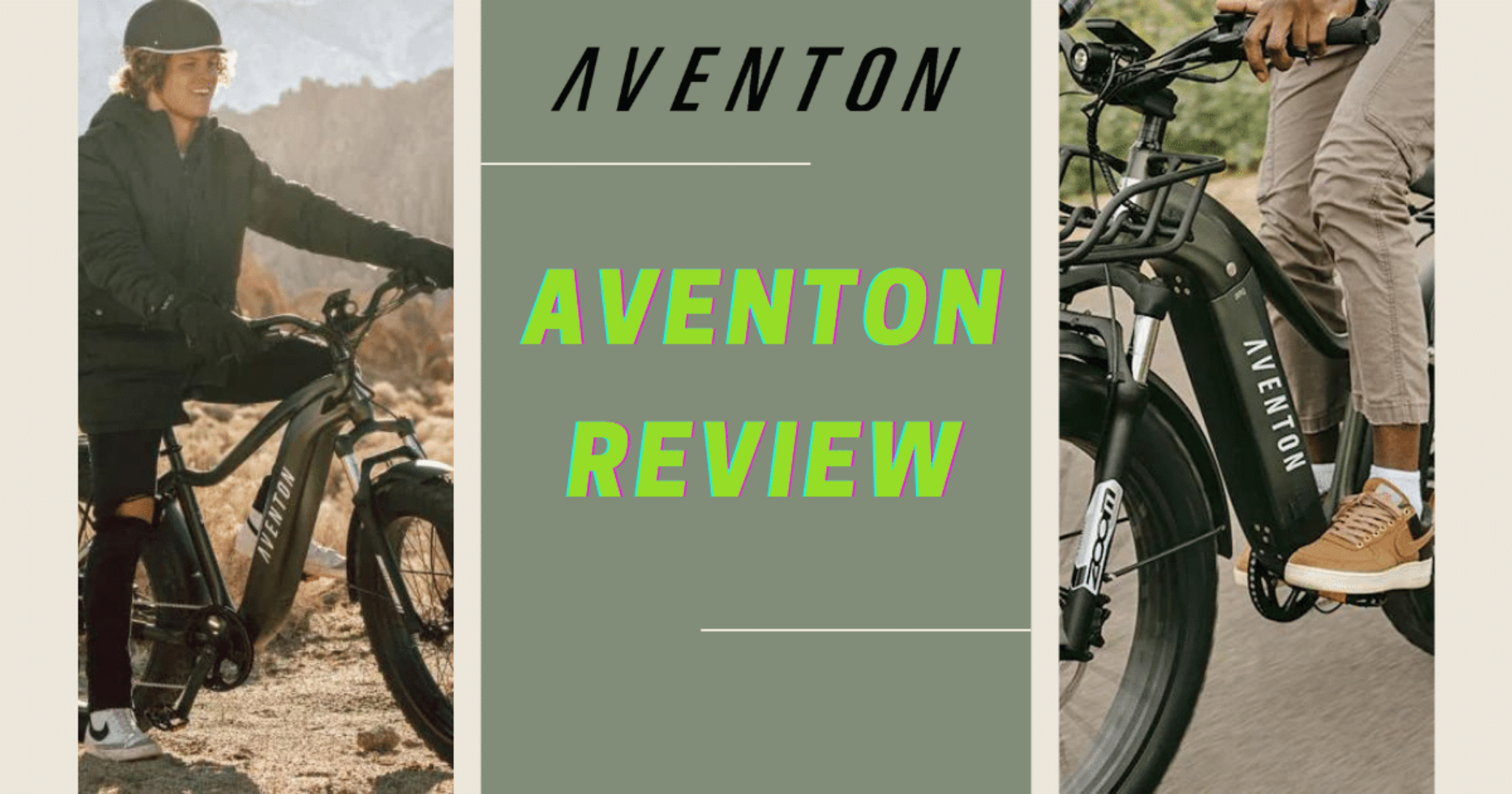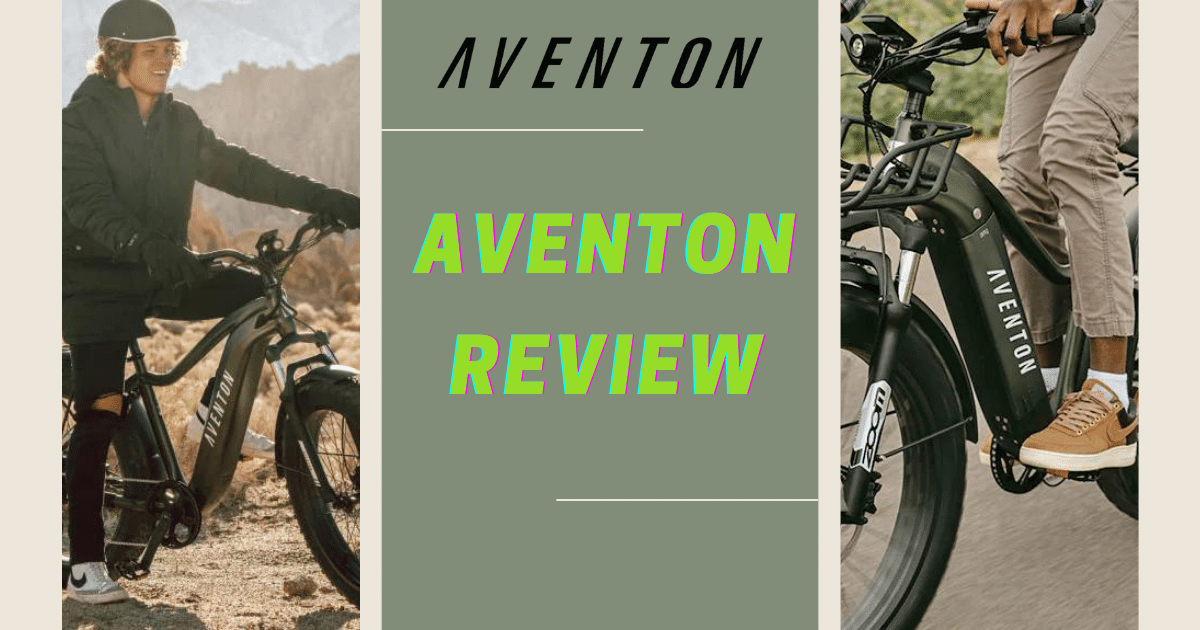 The Ultimate Guide to Choosing Your Next Electric Bike
Electric bikes are becoming more popular than ever and for good reason. They're an eco-friendly, convenient, and cost-effective way to commute, exercise, and explore the outdoors. But with so many options on the market, how do you choose the right one? In this Aventon review, we'll take a closer look at one of the most popular electric bike brands on the market, and help you decide if it's the right choice for you.
Aventon Review – Awesome
Aventon Pros and Cons
Pros
Affordable prices
High-quality components
Wide range of models to choose from
Powerful electric motor and battery
Cons
Limited color options
Some models may not have as long of battery life as competitors
Limited availability in some areas
About Aventon
Aventon is a relatively new electric bike brand, founded in 2013. However, they have quickly gained popularity due to their sleek designs, high-quality components, and affordable prices. The company is based in Southern California, and all of their bikes are designed in-house. Aventon bikes are sold directly to consumers, which allows them to offer lower prices than many other electric bike brands.
Aventon Electric Bikes Review
In our Aventon review, we found they offer a wide range of electric bikes, including commuter bikes, mountain bikes, and fat tire bikes. All of their bikes are equipped with a powerful electric motor and battery, which allows riders to pedal with ease and reach high speeds. Aventon electric bikes have a range of up to 60 miles per charge, depending on the model and terrain.
E-Bike Features
Aventon electric bikes come with a range of features to enhance your riding experience. Some of the most popular features include:
Powerful electric motor and battery
LCD display with speedometer, odometer, and battery life
Shimano gears and brakes
LED lights for improved visibility
Comfortable seat and ergonomic handlebars
Adjustable suspension for a smooth ride
Aventon Models
Aventon offers a range of electric bike models to suit different needs and preferences. Some of their most popular models include:
Popular Models:
---
---
Aventon Price Range
During our Aventon review, we found one of the biggest selling points of Aventon electric bikes is their affordability. Prices range from $1,099 for the Pace 350 to $2,599 for the Aventure. This makes Aventon an excellent choice for anyone on a budget who wants a high-quality electric bike.
Aventon Customer Reviews
Aventon has received overwhelmingly positive reviews from customers. Many praise the quality and affordability of their bikes, as well as their excellent customer service. Some customers have reported issues with the battery life of certain models, but these reports are relatively rare. Overall, Aventon is a highly recommended electric bike brand.
Aventon Warranty
Aventon offers a comprehensive warranty on all of their electric bikes. The warranty covers the frame and components for one year and the battery for two years. If you experience issues with your Aventon electric bike, their customer service team is always available to help.
Aventon FAQs
What is an Aventon Electric Bike?
An Aventon Electric Bike is a type of bicycle that is powered by an electric motor. These bikes are designed to help riders cover greater distances with less effort than traditional bicycles, and are a popular choice for commuting, recreational riding, and exercise. Aventon Electric Bikes are known for their high-quality construction, sleek design, and advanced features.
How do Aventon Electric Bikes work?
Aventon Electric Bikes use a motor and battery system to provide assistance to the rider while pedaling. When the rider pedals, sensors in the bike's motor detect the motion and activate the motor to provide additional power. The amount of assistance provided by the motor can be adjusted by the rider using the bike's controls. The battery on an Aventon Electric Bike can be charged by plugging it into a standard electrical outlet.
Does Aventon offer discounts on their electric bikes?
Yes, be sure to check out our Aventon coupons and promo codes page for the latest deals.
What are the benefits of owning an Aventon Electric Bike?
There are many benefits to owning an Aventon Electric Bike, including:

Greater ease of transportation: With the assistance of the electric motor, riders can cover greater distances with less effort, making commuting, running errands, and recreational riding more accessible and enjoyable.

Improved fitness: Even though the motor provides assistance, riders still have to pedal, which can help improve cardiovascular health, muscle tone, and overall fitness.

Reduced environmental impact: Using an electric bike instead of a car or other motorized vehicle can help reduce greenhouse gas emissions and other pollutants, making it a more environmentally-friendly option.

Cost savings: Compared to owning a car, an Aventon Electric Bike is a more cost-effective transportation option, requiring less maintenance and fuel costs.
Are Aventon Electric Bikes easy to use?
Yes, Aventon Electric Bikes are designed to be user-friendly and easy to operate. They come with simple controls that allow riders to adjust the amount of assistance provided by the motor, and many models also have built-in displays that provide information on speed, distance, and battery life. The bikes are also constructed with high-quality materials that are built to last.
Where can I buy an Aventon Electric Bike?
Aventon Electric Bikes can be purchased online directly from the company's website, as well as from authorized dealers and retailers. These bikes are also available for test rides at select dealerships, allowing riders to experience the benefits of electric biking before making a purchase.
How long do Aventon electric bikes take to charge?
It depends on the model and the battery size, but most Aventon electric bikes take 4-6 hours to charge.
How fast can Aventon electric bikes go?
Again, it depends on the model, but most Aventon electric bikes have a top speed of 20-28 mph.
Can I ride an Aventon electric bike in the rain?
Yes, all Aventon electric bikes are designed to be ridden in the rain. However, it's important to dry them off and store them indoors after riding in wet conditions.
Can I test ride an Aventon electric bike before buying it?
Aventon does not have any physical stores, but they do offer a 30-day return policy. If you're unsatisfied with your bike, you can return it for a full refund within 30 days of purchase.